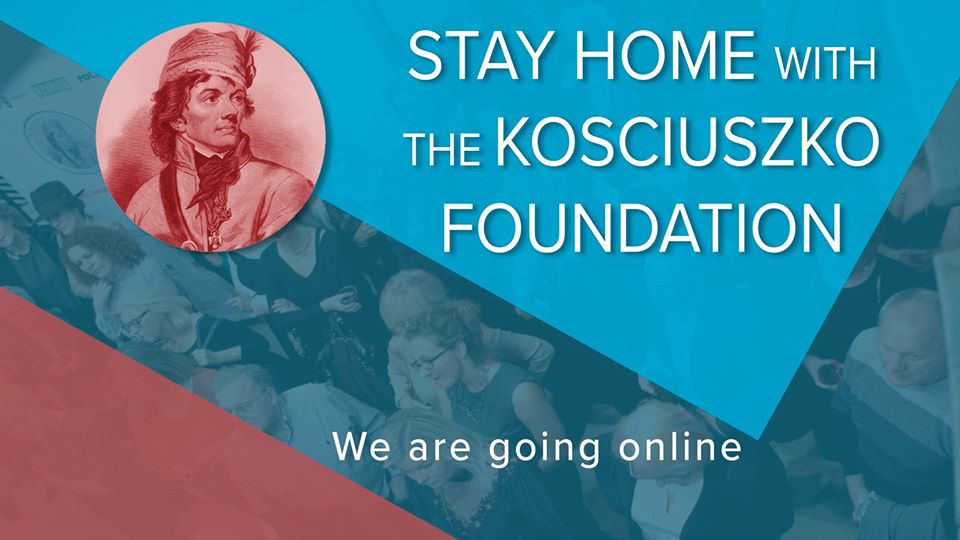 Beginning soon, the Kosciuszko Foundation in Washington, DC, will launch a series of events streamed via social media.
For over a decade, we have been dedicated to connecting our local community.
With our events, we have been bringing together Polish-Americans, and everyone else interested in Polish arts, culture, history, and science.
A few weeks ago, the lives of all of us changed dramatically.
Despite the current challenges, the Kosciuszko Foundation's mission continues, and our commitment to providing events to our members and the community is as important as ever.
We invite you to stay involved!
Let's get together again to continue keeping our culture alive and well!