Welcome to the Kosciuszko Foundation House, a magnificent townhouse that was built in 1917 in the heart of one of the most prestigious neighborhoods of Manhattan - Upper East Side. Since 1945 it has been our national headquarters and has served as a true center of Polish culture.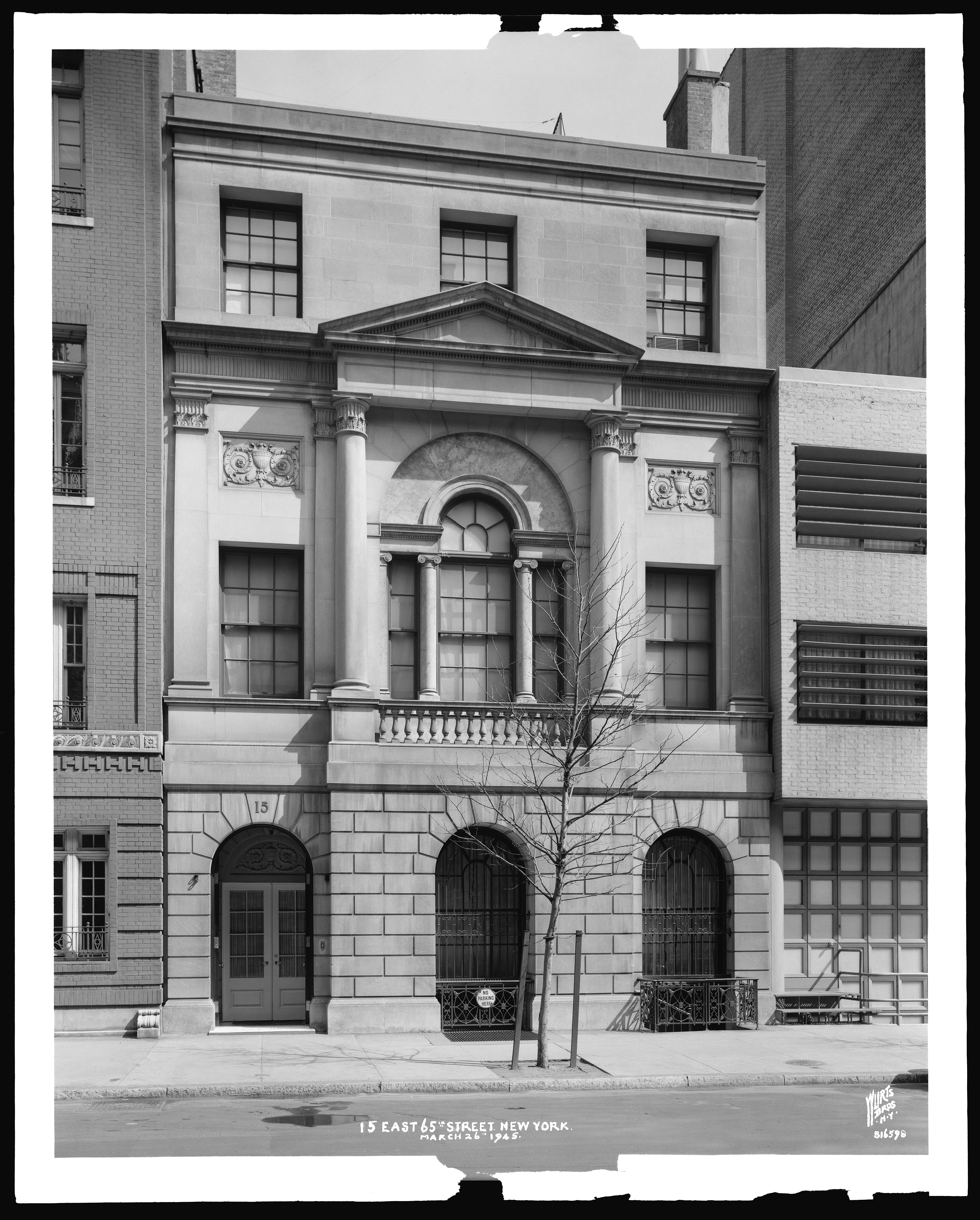 The Kosciuszko Foundation is fortunate to own an extensive collection of artwork, compiled over the years through the generosity of its members and donors. The Gallery of Polish Masters found its place in the second-floor salon. Imagine this room as an empty canvas, awaiting the whims of the next generation. The building itself can be considered the first significant piece of artwork in the Foundation's collection. An architectural jewel box fitted with neoclassical accouterments, each room unfolding from the next subtly gracing the eye with new surprises.
With social distancing still in place as well as large gatherings on hold, we would like to invite you for a
virtual tour
from the comfort of your own home and walk you through our NY headquarters. Let us take you on a journey – from greeting you in the coolness of the circular rotunda – to giving you the option to move forward into the intimate embrace of the wood-paneled meeting room, it's stucco ceiling created by the same artisans that worked on Mr. Frick's mansion on 70th Street– or to ascend the magnificent flying staircase. With the Art Gallery on the second floor as the cherry on a cake with famous paintings by
Aleksander Augustynowicz
,
Teodor Axentowicz
,
Wladyslaw Teodor Benda
,
Olga Boznanska
,
Jozef Brandt
,
Wladyslaw Czachorski
, Wojciech Kossak,
Jan Matejko
, and many more.
---
The Art Gallery requires continuous restoration. Please contribute to our Building and Art Restoration Fund and help us preserve our national treasures.
This gallery serves as a testament to what will always be with us
– a to Polska własnie –
as Stanislaw Wyspianski wrote - and here is Poland in our hearts.
The Art Gallery Virtual Tour exists thanks to the generosity of our donors and members.
The content was created thanks to Elizabeth Koszarski-Skrabonja, curator, artist, art historian, and art educator. She has designed and created many exhibitions for The Kosciuszko Foundation.