IN MEMORIAM ANNA UTECHT [3 MARCH 1949 - 6 MAY 2014]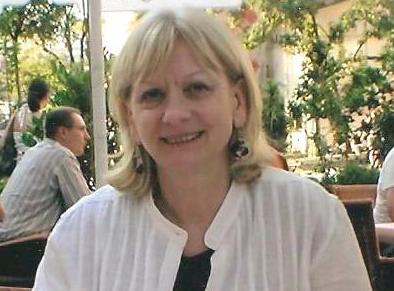 Anna Utecht was born in Gniezno, Poland and was a certified teacher in her native country. She immigrated to the United States and was employed as the receptionist at the Kosciuszko Foundation, the American Center for Polish Culture. In addition, she served as Assistant to the Director of the Kosciuszko Foundation Teaching English in Poland (TEIP) and the U.S. Parliamentary Youth Leadership (summer) Programs at the Foundation's headquarters in New York City and on-site in Poland. She was a superb and conscientious representative of the Kosciuszko Foundation when communicating and interacting with Polish administrators and Polish and American teachers and students. While traveling in Poland with the program Director, Ania quickly expedited travel plans via local transportation so that deadlines for visiting the numerous K.F. English language camps could be met safely each summer. Her input was greatly appreciated when dealing with unexpected challenges during various aspects of the program.
Ania's teaching background, expertise in the Polish language and knowledge of Polish history, current affairs, traditions and culture were assets in her work that also included assisting at events held for the American public at the Foundation's headquarters.
Ania's dedication to sharing Polish culture with young people and American educators in the New York metro area was further demonstrated by her cooperation with the Polish American Teachers Association (PATA) in presentations of Polish cultural and educational programs for children at the Kosciuszko Foundation.
Ania's colleagues and friends at the Kosciuszko Foundation and teachers and students in numerous places across the United States and Poland, who participated in the TEIP Program, continue to remember her dedication, kindness and friendship. She will always be in our thoughts and prayers.
Christine B. Kuskowski
Teaching English in Poland Program Director Emeritus
The Kosciuszko Foundation, Inc.