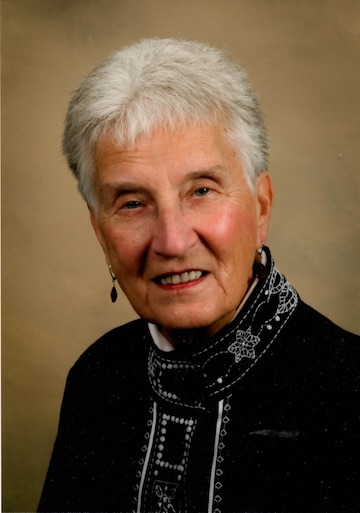 Harriet L. "Jadzia" Barwick
1934-2016
It is with great sadness that we announce the passing of a dear friend of the Kosciuszko Foundation, Harriet L. "Jadzia" Barwick (1934-2016). Jadzia has served as an inspiration to all those who knew her. She was a long-time, enthusiastic member of the KF, one of the founding members of the KF National Advisory Council, Debutante, Patroness, Ball Chair, and a member of the Pro Arte League where she served as the President, Officer and Luncheon Chair.
Jadzia was also an active member of the Polish University Club of New Jersey, and served on the Board of the Passaic County Historical Society where she chaired successful fundraising events. She was the President of the Ladies Auxiliary of the Polish University Club of New Jersey, member of the Polish Children's Heartline, The Polish Cultural Foundation, and the Polish Republican Caucus, Inc.
Jadzia graduated from Mt. St. Mary's Academy HS in Watchung, NJ and from Montclair State College with a BS, MS and Doctoral Equivalency. She was a lifelong educator. Her career in education included teaching at Paterson Eastside High School, The Sage School, Tombrock College, Sherwood Secretarial School, and numerous adult schools.
A Memorial Mass will be held on January 7th, 2017 at 10:00 a.m. at St. Elizabeth's Church: 700 Wyckoff Ave., Wyckoff, NJ 07481. In lieu of flowers, donations can be made to the Kosciuszko Foundation.