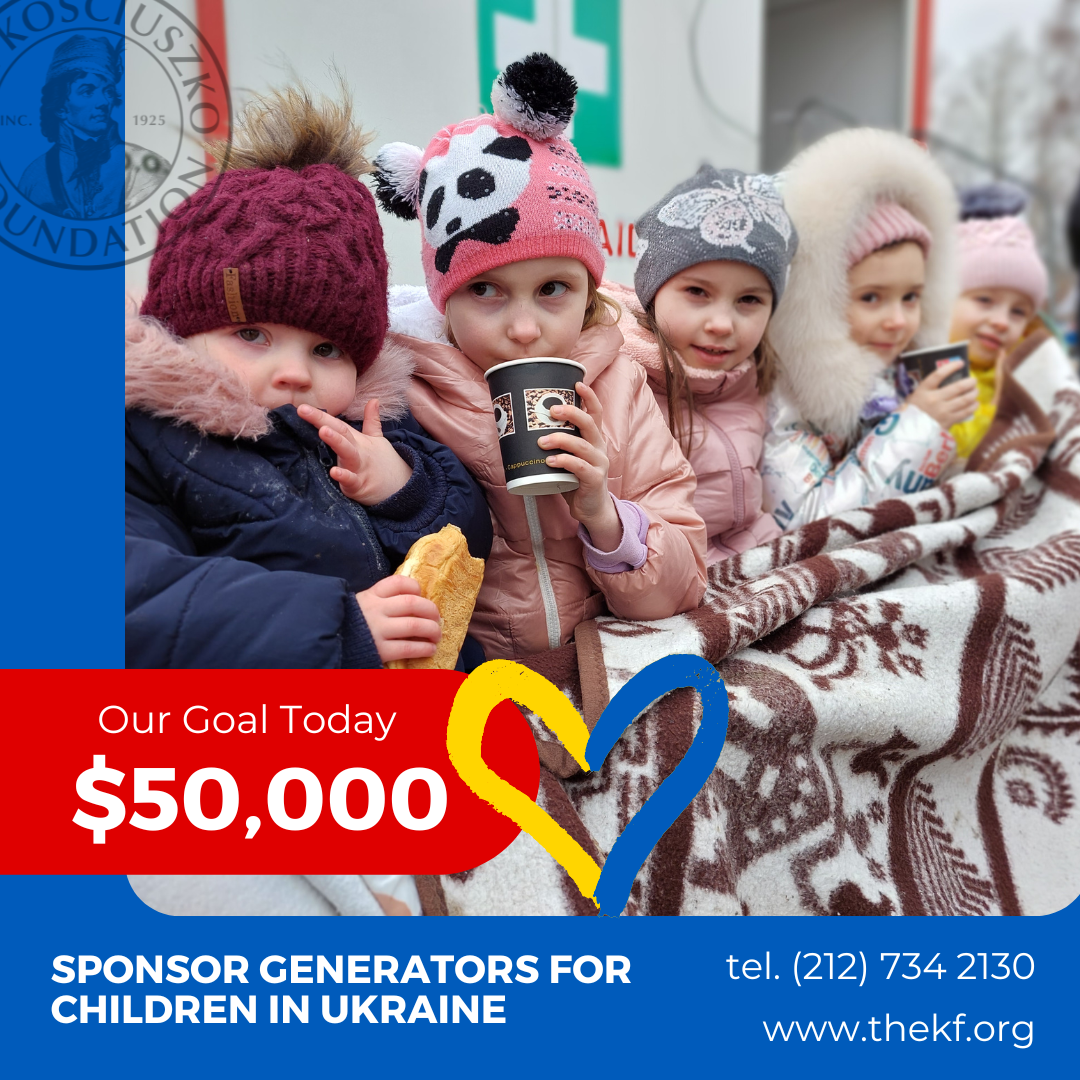 Millions of Ukrainians suffer without constant access to heat, electricity and water in sub-freezing temperatures. Due to the devastating Russian attacks on energy infrastructure for the past months, Ukrainians experience power cuts and blackouts on a daily basis.
Winter temperatures in Ukraine will drop to minus 4 degrees Fahrenheit or below, without electricity, children will be unable to access school or even online learning opportunities. Online learning has become the primary source of education after so many schools were damaged and destroyed.
That is why we have made it a priority to purchase power generators to provide necessary power and heat to classrooms for students. So far we purchased 3 generators which will be powering schools in Lviv.
However, the need is much greater and the changing weather is becoming more dire. With your support we can help Ukrainian children survive through the severe winter. Donate to the Kosciuszko Foundation Help Ukraine Fund and sponsor more power generators.
With a goal of $50,000 we will be able to deliver 50 more generators to Children in Ukraine. Please help us to reach that goal.
---
The Kosciuszko Foundation was founded in 1925 as a cultural and educational organization. It receives its funding from individuals, corporations, and foundations, and its programs are people-to-people in character and orientation. Any person or institution interested in the programs of the Foundation and desiring to support them may join.
There are also ways to make donations directly from your IRA that have certain tax advantages. Read about them here.
The Kosciuszko Foundation depends upon public donations to continue its work.
Please, make a tax-deductible donation today!