Krzysztof Penderecki (1933-2020)
Honorary Trustee of the Kosciuszko Foundation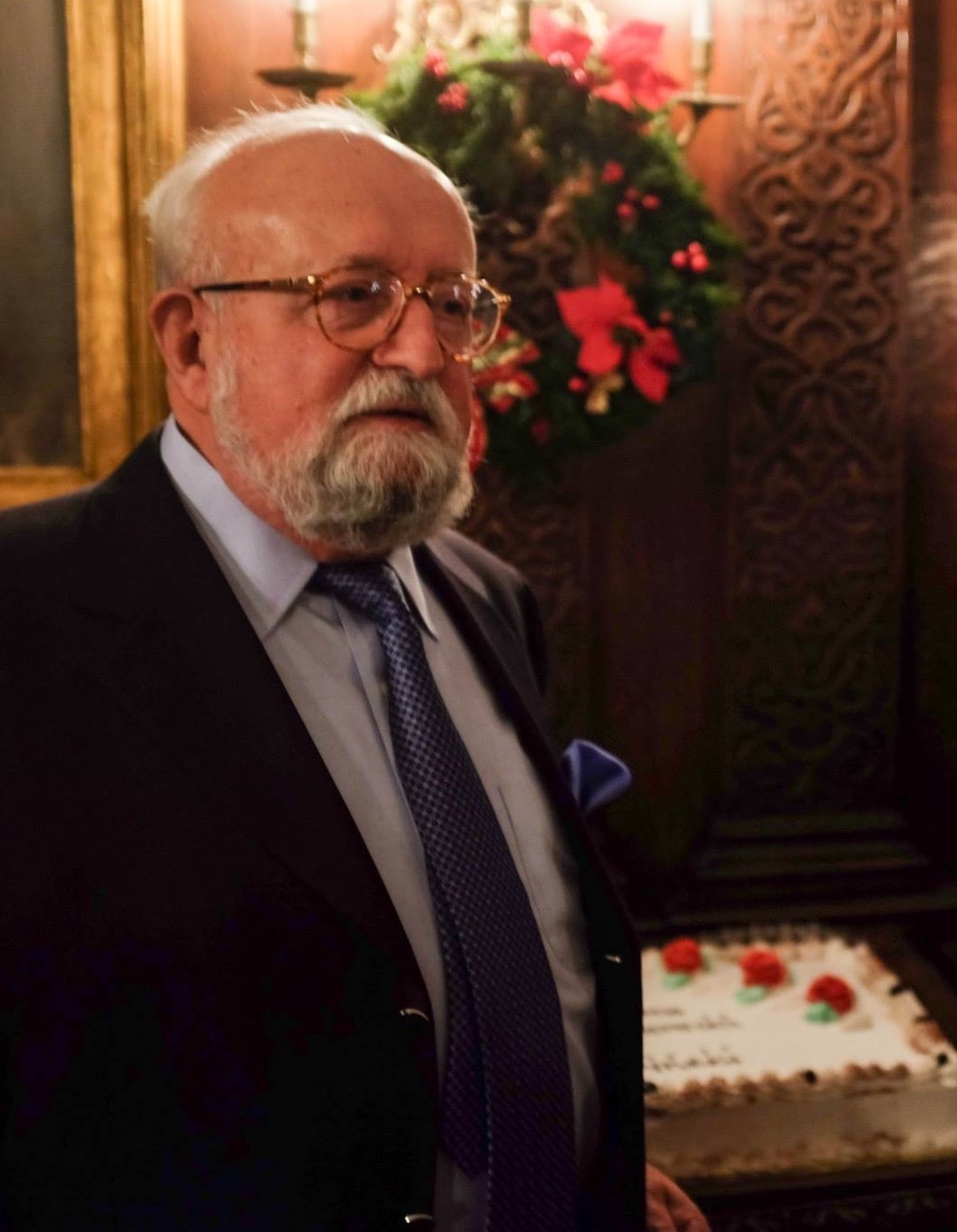 Krzysztof Penderecki at the Kosciuszko Foundation - December 13, 2013
One of the most important composers and conductors of the past six decades has passed away.
By Kyle Macdonald for Classic fm published on March 29, 2020
The classical world has lost one of the great composers, and Poland is mourning one of its most passionate music educators and cultural ambassadors.
"After a long and serious illness, Krzysztof Penderecki - one of the greatest Polish musicians, a world authority in the field of classical music died," Poland's Ministry of Culture said in a tweet.
Penderecki was born on 23 November 1933 in Dębica, southeastern Poland. At a young age, he learned violin and piano, going on to study at the Conservatoire and Academy of Music in Krakow. In 1959, Penderecki won all three available prizes at the II Warsaw Competition for Young Composers.
Penderecki composed several of his most important works in remembrance of catastrophes in the 20th century, most famously his Threnody for the Victims of Hiroshima. His concerto for piano Resurrection, premiered at the Warsaw Autumn Festival in 2002, was written as a reaction to the terror attacks of 11 September 2001.
The Threnody has remained the composer's most enduring work. The piece is scored for 52 string instruments and employs as a sonoristic technique to create an abstract and free-sounding effect, with a focus on qualities of timbre, texture, articulation, dynamics and clusters of sound. The impact of the piece is described by The Musical Times reviewer Paul Griffiths as "string orchestral screams". It continues to be considered one of the most emotional and powerful depictions of the horrors of war in the nuclear age.
The piece has been widely used on the big and small screen, including in Alfonso Cuarón's 2006 film Children of Men, and the TV series Twin Peaks. The piece was also sampled in one version of Manic Street Preachers' 1991 song You Love Us.
The composer won four Grammy awards for his music, most recently for best choral performance in 2016.
The Polish composer also wrote concertos for some of the finest soloists of the 20th century, including violinist Anne-Sophie Mutter and cellist Mstislav Rostropovitch. In 1970 he was honoured by the Polish Composers' Association and in 1993 he won the Prize of the International Music Council/UNESCO.
Penderecki often featured on the podium, conducting the NDR Elbphilharmonie and MDR Leipzig Symphony Orchestra, the Royal Scottish National Orchestra and many other ensembles around the world, and as Artistic Director of the Sinfonia Varsovia.
Penderecki is survived by his three children, a daughter from his first marriage by his pianist first wife, and a son and daughter with his current wife, Elżbieta Penderecka, who he married in 1965.