Ronald J. Hagadus (1927-2020)
KF Trustee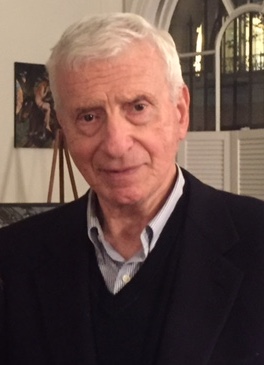 We are saddened to inform about the passing of the former Kosciuszko Foundation Trustee Ronald J. Hagadus, M.D. (1927 – 2020). Dr. Hagadus was an ophthalmologist at the New York Eye and Ear Infirmary and at the Westchester Medical Center and an Associate Professor of Clinical Ophthalmology at the New York Medical College. He was the recipient of the "President's Award for Outstanding Teaching and Dedicated Service" from the New York Eye and Ear Infirmary, and an Honorary Member of the Society of Ophthalmology of Poland, a recognition he received for his outstanding contributions to the Advancement of Polish Children with Glaucoma.
Dr. Hagadus was the KF Trustee from 2008 to 2016 serving as the Chairman of the Scholarship Committee, Vice-Chairman of the Collegium of Eminent Scientists Committee and as an active member of the Audit, Arts, and Building Committees. Dr. Hagadus and his wife Maria J. Hagadus (1927 – 2014), an artist and KF Trustee, donated $100,000 to the Foundation to establish the "Dr. James Hagadus Memorial Cultural Endowment Fund" in memory of their son.
He will be remembered as a sharp-minded, strong community leader and a staunch advocate for the development of the Foundation's scholarship programs.
The Kosciuszko Foundation Trustees and staff express deep sympathy to the Family and Friends.