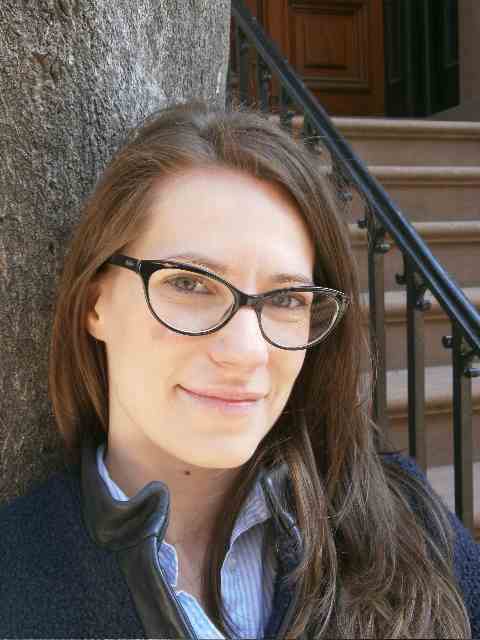 Dr. Małgorzata Mazurek has been selected by Columbia University as the firstincumbent of the Polish Studies Professorship in the University's Department of History. Dr. Mazurek will assume the position on July 1, 2014.
The task of establishing the Professorship began in 2003, in talks between Kosciuszko Foundation President Joseph Gore, Chairman of the Board of Trustees Mr. Witold Sulimirski, and Professor John S. Micgiel of Columbia University's East Central European Center. Thanks to a two-track strategy of providing visiting lecturers at Columbia, with financial support from the Kosciuszko Foundation and the Semper Polonia Foundation, professors representing different disciplines lectured on Poland at the University, while a campaign to raise $3 million dollars for the creation of an endowment was devised by the Consulate General of the Republic of Poland under the leadership of Consul General Krzysztof Kasprzyk and Consul Dr. Ewa Ger, Professor Wlodzimierz Bolecki of the Foundation for Polish Science in Warsaw, and Professor Micgiel of the East Central European Center.
The Polish Studies Professorship at Columbia University was subsequently established thanks to the generosity of institutional and individual donors in Poland and the United States. The market value of its endowment is now in excess of $5 million. Donors include:
The Polish Slavic Federal Credit Union,
The Polish Army Veterans Association,
The Foundation for Polish Science,
Giełda Papierów Wartościowych,
Krajowy Depozyt Papierów Wartościowych S.A.,
ENEA S.A.,
PGE Polska Grupa Energetyczna S.A.,
Bogdan Fiszer Silesia Capital Fund,
Katowicka Specjalna Strefa Ekonomiczna S.A.,
Warmińsko-Mazurska Specjalna Strefa Ekonomiczna S.A.,
Pomorska Specjalna Strefa Ekonomiczna S.A.,
Kostrzyńsko-Słubicka Specjalna Strefa Ekonomiczna S.A.,
Małopolska Agencja Rozwoju Regionalnego S.A.,
Fundacja Edukacji Rynku Kapitałowego.
and many anonymous and individual donors.
The Kosciuszko Foundation is pleased to welcome Dr. Mazurek and looks forward to working with her to develop Polish Studies in New York City.
http://www.history.columbia.edu/faculty/Mazurek.html