KF Event Space Rental
One of New York City's architectural treasures the Kosciuszko Foundation town house – former Van Alen family home – is a perfect location for your next event.
Located conveniently at the easily accessible and exclusive Upper East Side neighborhood, the elegant and intimate interior of the Foundation residence serves as the perfect backdrop for photo and video shoots. It provides a refined setting for a variety of events such as:
• piano recitals and concerts
• meetings or seminars
• business conferences
• art exhibitions
• photo / video shoots
and many more...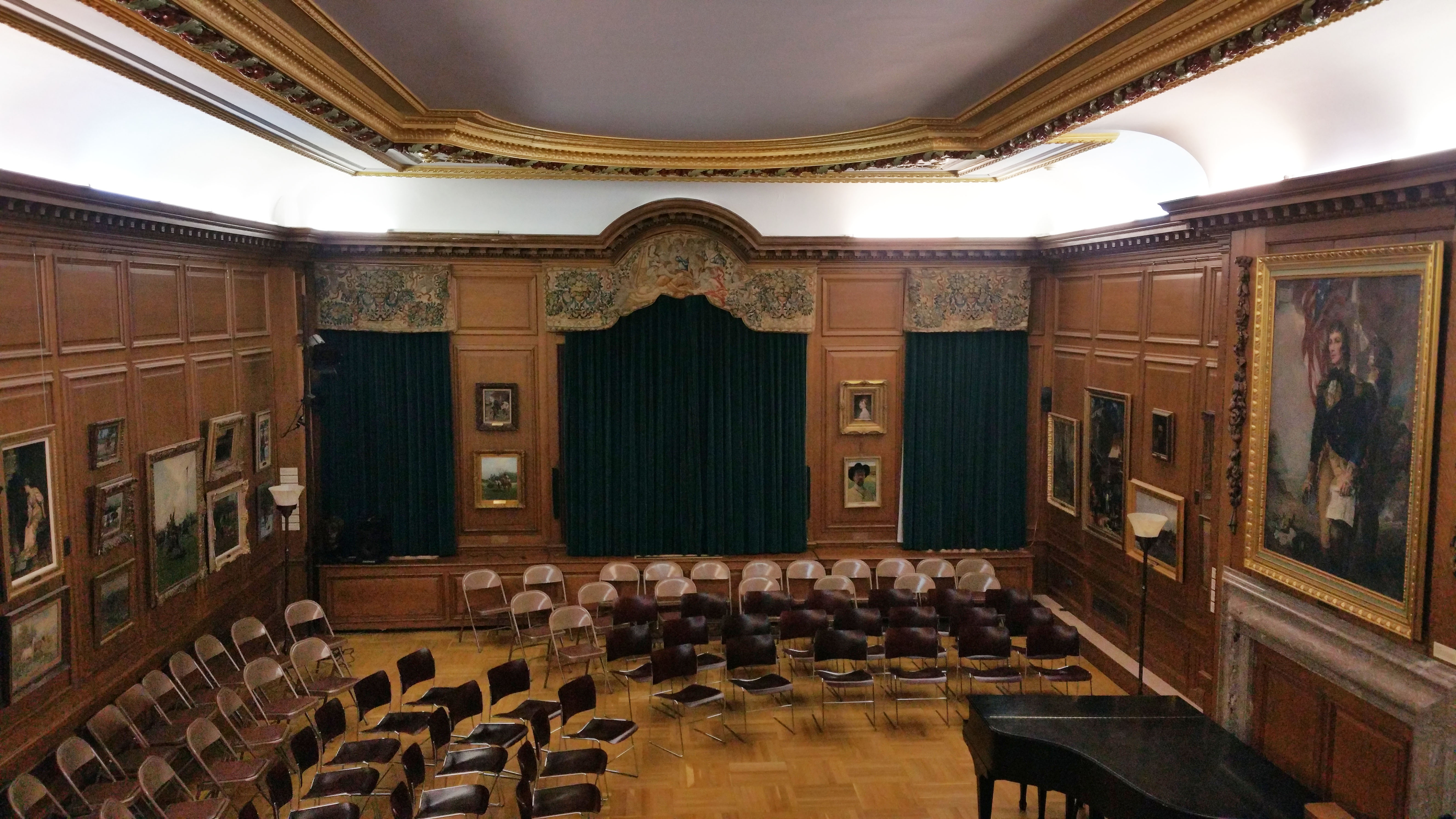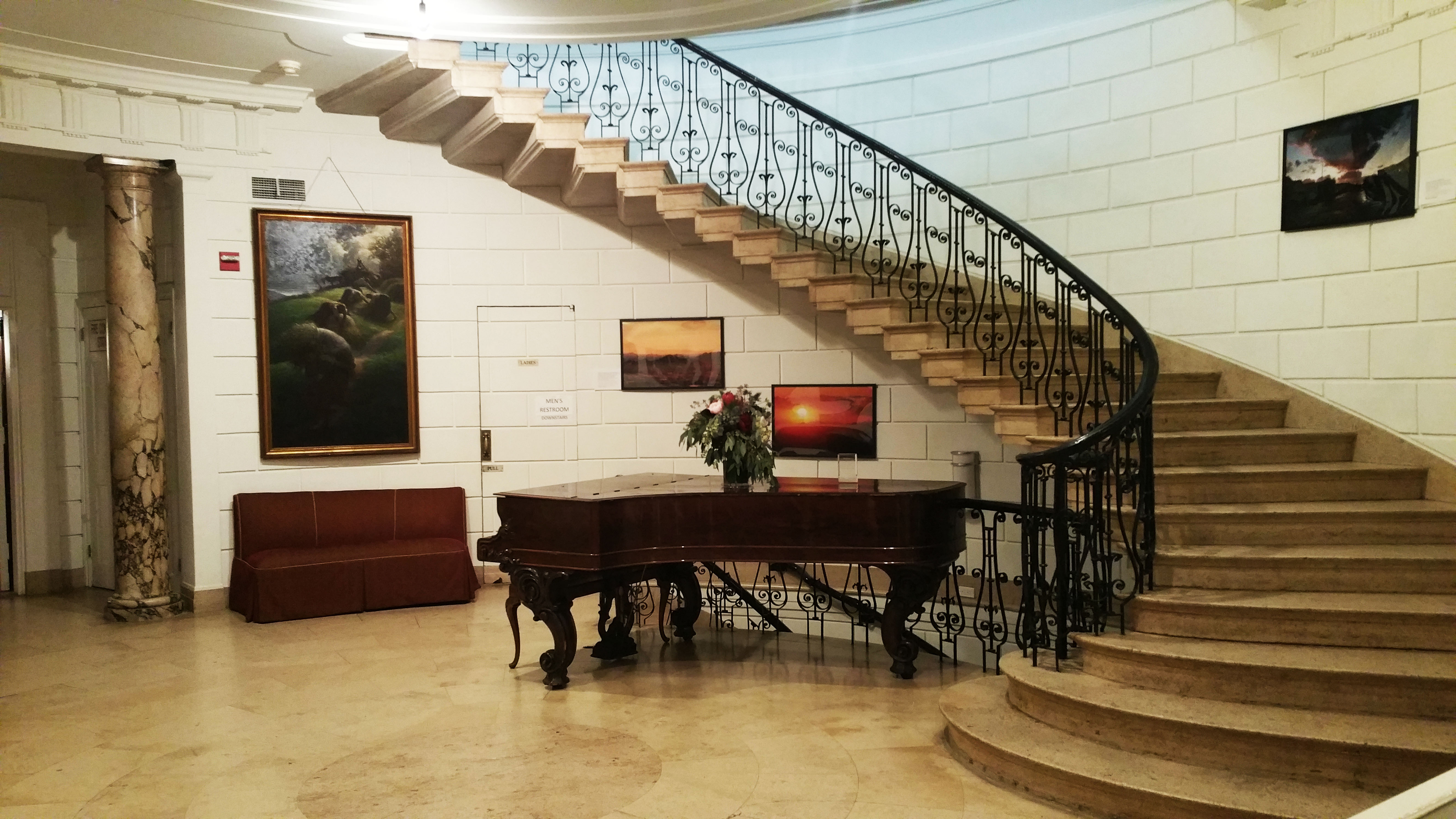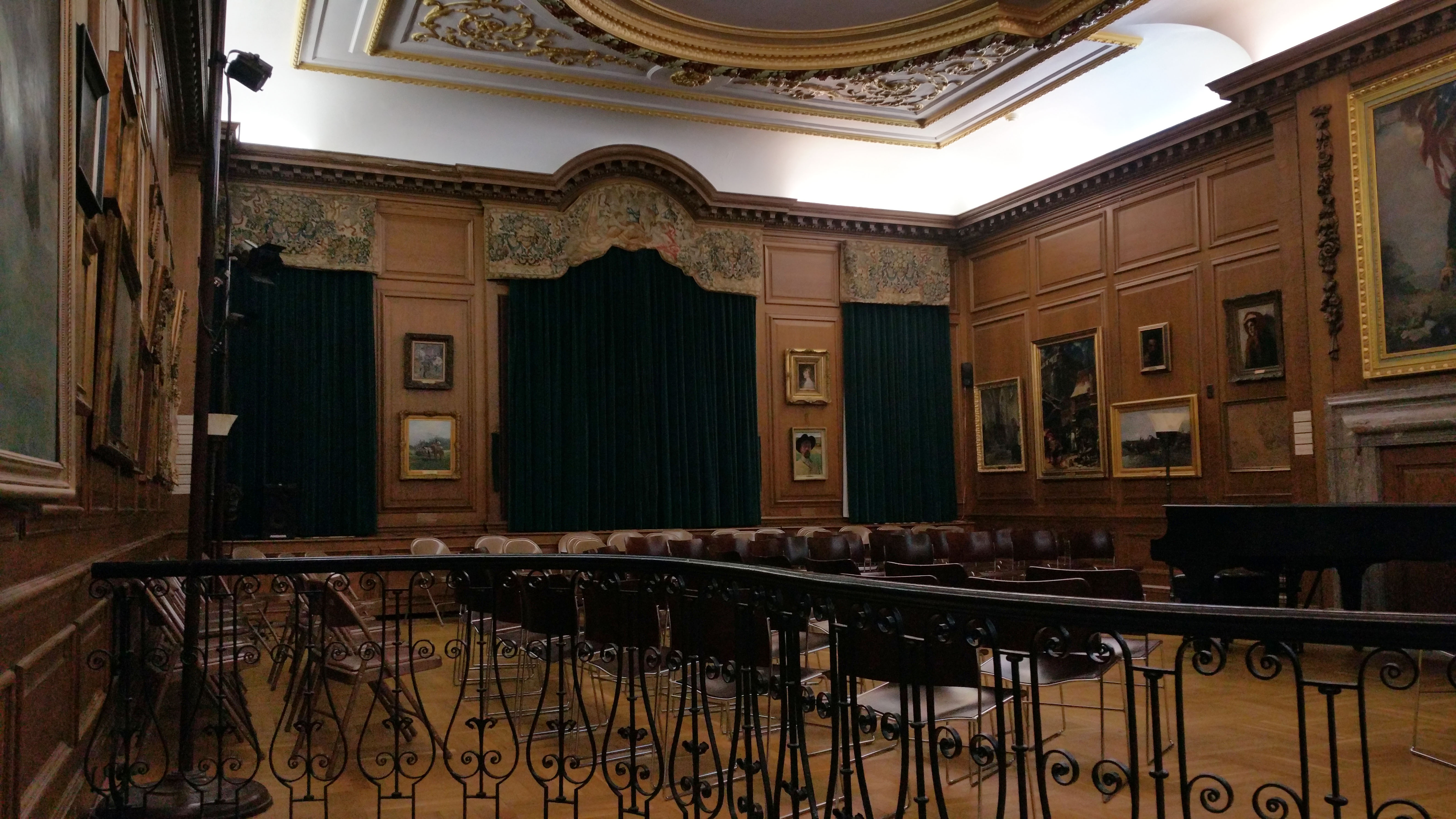 The building was designed by Harry Allan Jacobs, well known for his fashionable homes designed in historic styles, and completed in 1917. It was to be a near-copy of a Regency-period mansion on St. James Square in London which was the childhood home of England's late Queen Mother.
In 1920, J. J. Van Alen sold the mansion to Rufus L. Patterson, Vice President of the American Tobacco Company which had served as his residence for more than two decades.
The Kosciuszko Foundation purchased the house in 1945 and it serves still serves as the organization's headquarters today.
The four-story limestone house has a double-doored entrance, a grilled window and access to an American basement below sidewalk level. The second story's Palladian window is framed by Corinthian pilasters and columns supporting a distinguished pediment with carved plaques above the flanking windows.
Inside, the impressive rotunda with decorative masonry is graced with a light but functional stairway that unifies the rooms of the town house in a unique manner. The first floor reception room adjoining the rotunda through double paneled doors can accommodate up to 100 guests for cocktails and buffet dining. Ornamental plasterwork adorns the dining room celling and oak-paneled walls provide the perfect background for 19th century paintings.
The upstairs salon, with the prefect architectural acoustics and 1865 Steinway Piano, makes for a charming music room that can also accommodate up to 100 people. Wood paneling around the room and innumerable canvases hanging on the walls keeps the acoustics tidy and provide a charming atmosphere.
The fully air-conditioned rooms available for rental include the rotunda, adjoining reception room and the upstairs salon with the Steinway piano. The building is equipped with a fully functioning pantry, kitchen, and elevator.
Read about us in: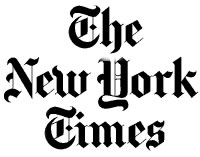 RENTAL INFORMATION
For the rentals availability, terms, prices and
additional information or to schedule an appointment,
please call 212-734-2130 or email rentals@thekf.org