Marek Skulimowski Elected President of the Kosciuszko Foundation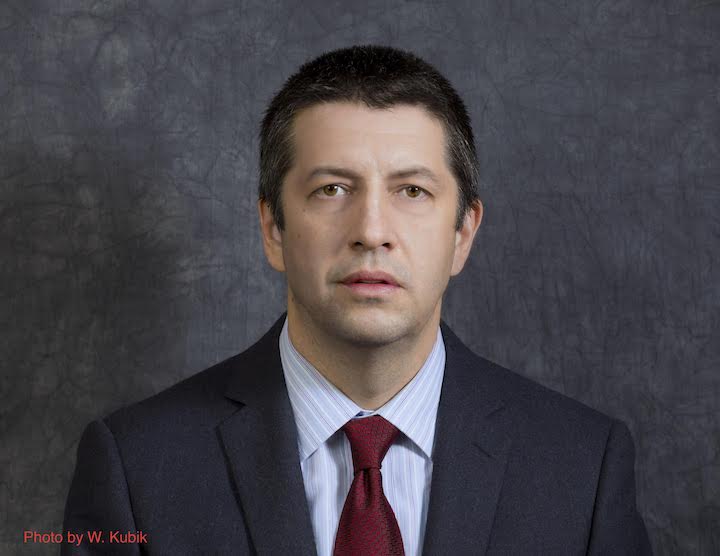 The Kosciuszko Foundation Board of Trustees is prou
d
to
announce that it has elected Marek Skulimowski as its new President and Executive Director. Skulimowski is an experienced diplomat, businessman and philanthropist who will guide the Foundation's mission of promoting education and Polish culture.
Skulimowski served as Deputy Consul General of the Republic of Poland in New York and as Political Counselor at the Embassy of Poland in Tel Aviv, Israel. For the past five years Skulimowski has been Director of U.S. Operations for INGLOT Cosmetics, expanding the company's business to more than 40 locations and 100 distribution outlets nationwide.
Kosciuszko Foundation Chairman Alex Storozynski said, "Marek Skulimowski has worked tirelessly behind the scenes to help various Polish organizations. He is a rare breed, a humble and effective leader."
Joseph E. Gore, Esq., KF President Emeritus and Chairman Emeritus, said: "As someone I have known for several years, Marek Skulimowski is an excellent choice for the Presidency of the Kosciuszko Foundation. He brings an extensive business and management background as well as an intimate knowledge of Poland, its culture and its people."
In addition to raising funds for children in need, and for Polish schools in New York, Skulimowski successfully lead a program of recovering Polish art looted by Nazi Germany during World War II. Rev. Witold Mroziewski, Auxiliary Bishop of Brooklyn, called Skulimowski a man of "charisma and creativity" and praised him for his work promoting "Polish-Jewish understanding and respect."
Bishop Mroziewski said Skulimowski is "a motivated and responsible person with a high degree of integrity" adding that he is "a special individual who is dedicated to his community and the church . . . he truly personifies the best of what our community has to contribute."
"This will be an incredible challenge," Skulimowski said. "The Kosciuszko Foundation awards up to $1 million per year in educational and cultural grants. But while it gives away so much money, it must raise money every year to keep this mission going. On this #GivingTuesday, I ask all my friends, far and wide, to join the Kosciuszko Foundation, and remember us with your tax-deductible donations before year's end."
Next year is the bicentennial of Kosciuszko's death and UNESCO has declared 2017 "The Year of Kosciuszko." The Foundation will also honor its namesake through a year long series called: "For Your Freedom and Ours: A Tribute to Polish Heroes."
"Of course we will honor Kosciuszko," Skulimowski said. "But we will also have a series of lectures, film screenings and presentations to honor heroes such as Pilsudski, Sobieski, Pulaski, Karski, Pilecki, Anders, Maczek, and others who fought for Poland's freedom. Our members are proud of these figures, but we want the whole world to know about them as well."
Are you a member of Polonia's most effective organization?
If not, join today, and renew your membership every year.
http://www.thekf.org/kf/support/membership/