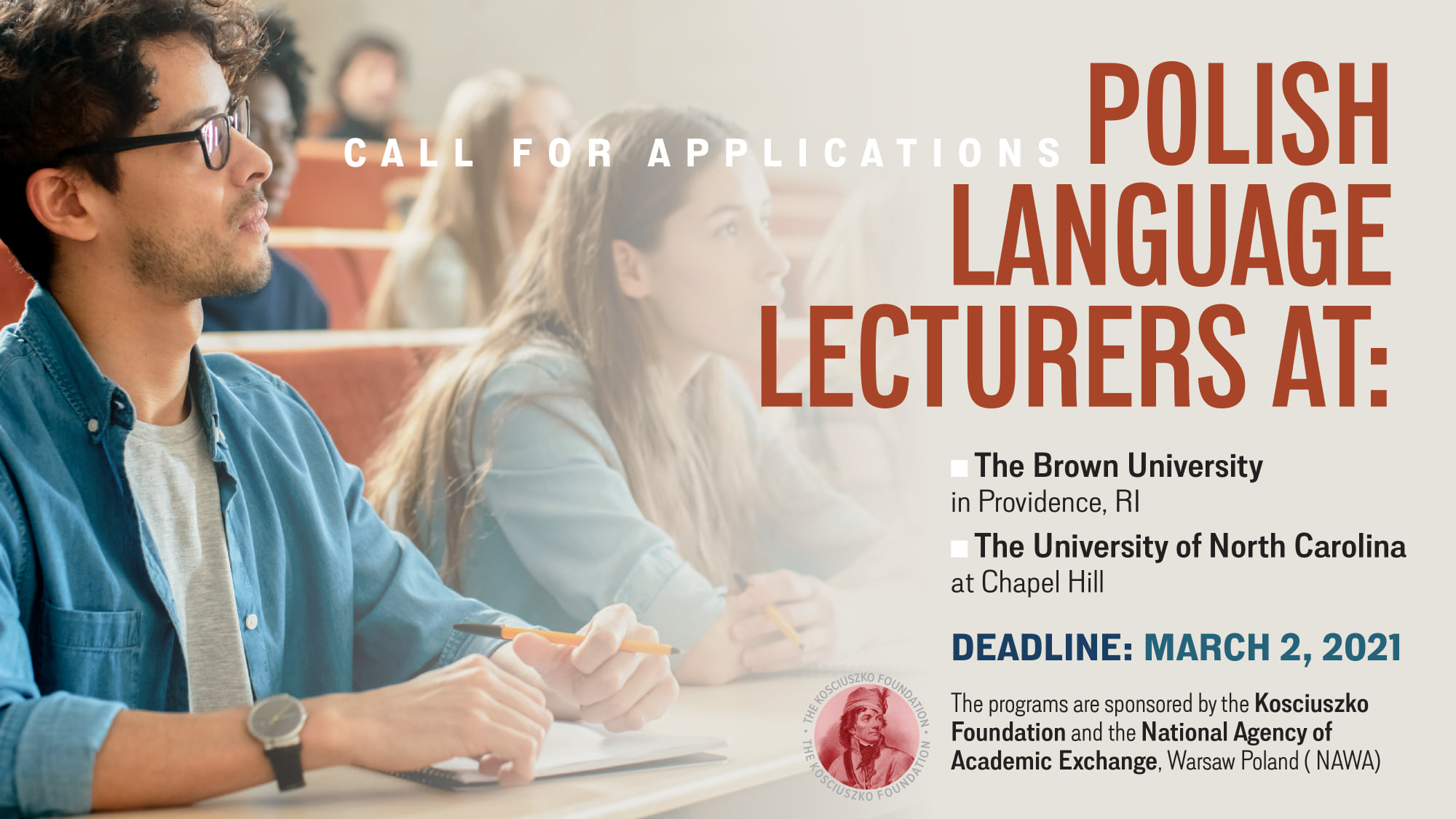 Attention Teachers of Polish as a foreign language!
The Kosciuszko Foundation is pleased to announce that it has partnered with the Polish National Agency of Academic Exchange (Narodowa Agencja Wymiany Akademickiej, NAWA) in sponsoring the Polish language program at the Brown University in Providence, RI, and at the University of North Carolina at Chapel Hill.
Lecturers who have experience in teaching Polish to international students at the college level and who want to take on the exciting challenge to teach at one of America's top universities are encouraged to apply.
For eligibility criteria, more information about the programs and how to apply
---
NEW APPLICATION WILL BE ANNOUNCED SOON