NEWS
April 2, 2021
Upcoming event opportunities
Anyone who is interested can email global@laroche.edu for the zoom details. More details on all of the events will be release to the full La Roche community soon.
Tuesday, April 6 at 12:00 pm: "Are there solutions to global problems?"
Featuring Ted Anthony, Global Director of Digital Innovation at Associated Press
A Pittsburgh native, Ted Anthony has reported from more than 25 countries in times of both turmoil and peace. He has reported extensively in the Middle East and Asia. He served as a correspondent and news editor in Beijing covering China's modernization and generational leadership transition. He reportedly extensive from Afghanistan and Pakistan in the months after 9/11. And, most recently, he oversaw 200 journalists as the Asia-Pacific news director based in Thailand.
January 7, 2021
August 18, 2020
New Book on Katyn Massacre
This year marks the 80th anniversary of the Katyn Forest Massacre. On March 5, 1940, Stalin signed a memorandum that he received from NKVD chief Beria proposing to execute thousands of Polish prisoners. In order to honour and remember the 21,857 Polish victims, including my grandfather, I have written and published an annotated bibliography of books in English on the topic.
The book begins with a chapter that provides a history of the Massacre and another one which describes the literature about Katyn that evolved over the decades. These initial background chapters provide the context for understanding the subsequent chapters about each of the 38 books that are discussed.
The book is a useful guide for any student of the Katyn Forest Massacre and its legacy in Polish history. It is my hope that it will contribute to a revival of interest in this element of Polish history among the younger generations who are proud of their Polish heritage.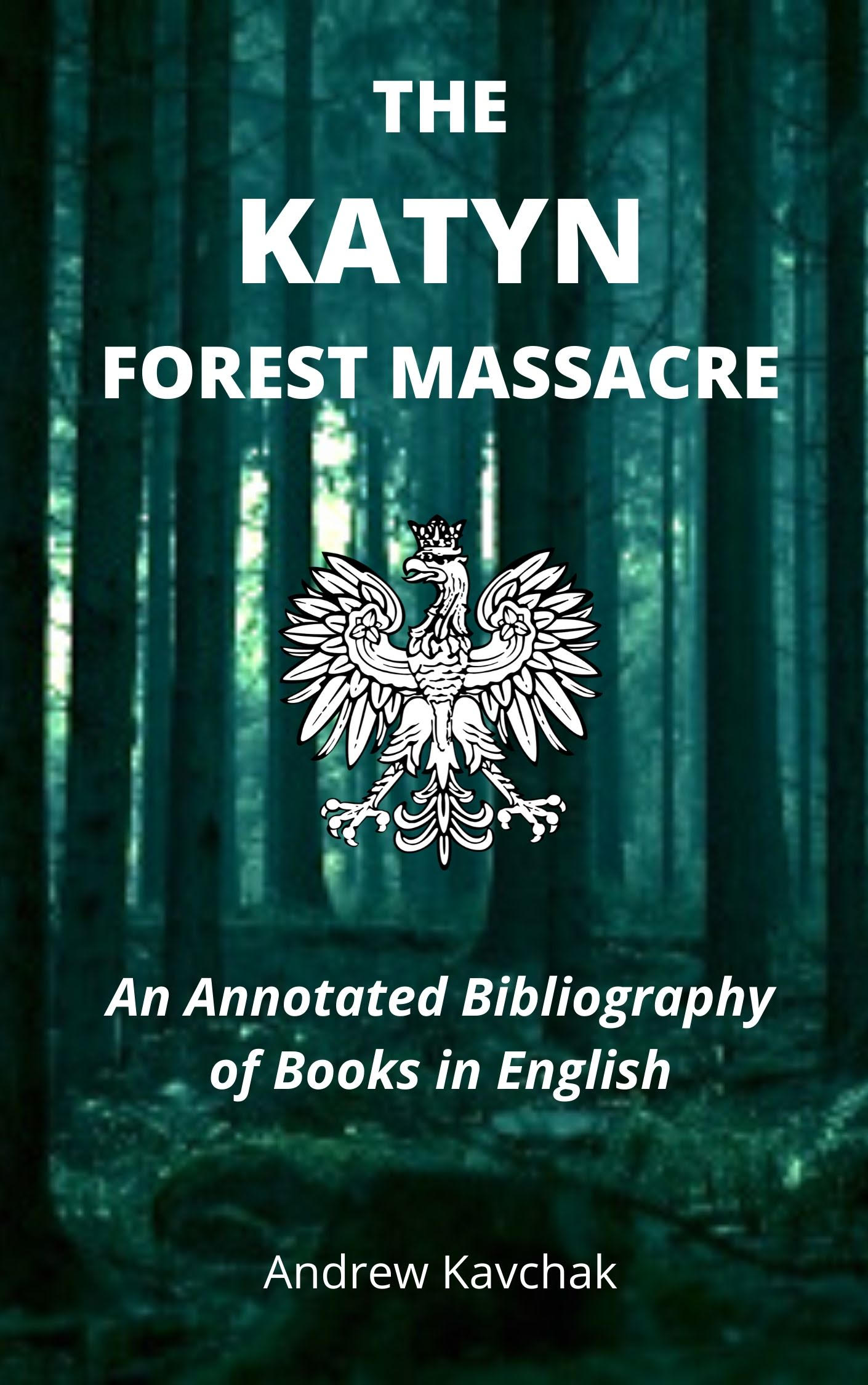 April 26, 2020
Dreams & Memories: Jan Sawka, Coast to Coast: An online symposium celebrating two exhibitions of work by Jan Sawka
More information and registration here: https://www.facebook.com/events/573110956945142/
April 4, 2020
Zoom discussion with Eric Bednarski, director of "Warsaw: A City Divided"
Visit this page to learn more about "Warsaw: A City Divided" and RSVP to receive the Vimeo link to the film.
The Zoom discussion with Eric will take place on April 19, the anniversary of the Warsaw Ghetto Uprising, at 2 pm (8 pm Warsaw time).
Around a week before the discussion on Zoom, organizers will send out the link to everyone who RSVPed to watch Eric's 70-minute film online, on their own time, in advance of the Zoom discussion with Eric.

March 19, 2020
Dyngus Day 5K New Date October 24
To our Dyngus Day 5K supporters,
We hope you are all healthy and well. In light of the ongoing and evolving situation regarding COVID-19, we have decided that it is best for everyone's health and well-being that we postpone our Inaugural Dyngus Day 5K race. While we are disappointed, we know that this is the right thing to do to ensure the safety of our participants and volunteers. However, whoever said a Dyngus Day 5K has to be after Easter didn't know us race organizers. We have worked with North Park and came up with a new date for the Dyngus Day 5K Race, October 24. Everything will be the same, a fun morning with fellow racers, Pierogi Pete will be there to run and take photos, there will be delicious pierogis after the race graciously supplied by Pierogis Plus, and some great awards to winners. Our updated flyer is attached.
We realize with the change of date, some of you may not be able to join us. As a registered participant, you have two options: 1) do nothing and your registration will be valid for the new race date or 2) ask for your registration fees to be returned. If you want your fees returned, send an email to me at mmrozek@frpark.com and include the address where you want the check sent and we will get your refund in the mail.
We are so grateful for your support of our fun event and we hope to meet each of you on October 24!
Stay well,
Michele Mrozek, Jenene Cwalina, Mary Lou Ellena, Cindie Selling, & Bernie Mrozek
Dyngus Day 5K Coordinators
March 16, 2020

Warsaw: A City Divided
To commemorate the anniversary of the freeing of Auschwitz, please join us on April 20, 2020 at 6:30 at La Roche University SC101 to view a documentary film Warsaw: A City Divided and meet the Director Eric Bednarski. This event is co sponsored by Global Engagement at LRU and the Pittsburgh Chapter of the Kosciuszko Foundation and Classrooms Without Borders.
The film depicts the creation of the Warsaw Ghetto as seen from both sides of the Ghetto wall, and its legacy in today's city. The film sheds new light on a tragic time of division, destruction and mass murder, incorporating unknown amateur 8 mm found footage and survivor testimony.
In 1941, soon after the creation of the Warsaw Ghetto by the Nazis, a Polish amateur filmmaker shot a remarkable 10-minute 8mm film from both sides of the Ghetto walls. This never before seen footage is woven into "Warsaw: a City Divided", acting as a silent witness to the tragedy of the wartime division of the city and the murder of its inhabitants. Ghetto survivors and witnesses recount their extraordinary memories, while architects and urban-historians examine the chilling Nazi vision for Warsaw. By interweaving rich material from the past with glimpses of present-day Warsaw, both its human face and its urban fabric, "Warsaw: A City Divided" affirms the importance – and the difficulty – of remembering.
Eric Bednarski, the creator of Warsaw: A City Divided, is a film director/writer born in Halifax, Canada. He lives and works in Warsaw, Poland. Bednarski studied history and filmmaking in North America and Europe. His documentary film work with the National Film Board of Canada has garnered him a Gemini Award and a Writers Guild of Canada Award nomination, and he was awarded the Decoration of Honor "Meritorious for Polish Culture" by the Polish Ministry of Culture and National Heritage in 2015. Bednarski's films have been broadcast across the world and have also screened at international festivals, at the United Nations, the European Parliament and the State Museum of Auschwitz-Birkenau.
Yom Hashoah- Holocaust Remembrance Day – begins the evening of April 20. Please join us at LRU to pay tribute to those whose lives were lost and to those who risked their own safety to help others. This event is free and open to the public.
February 8, 2020
'Customs and culture in Poland under the last Saxon king', lecture by Oscar E. Swan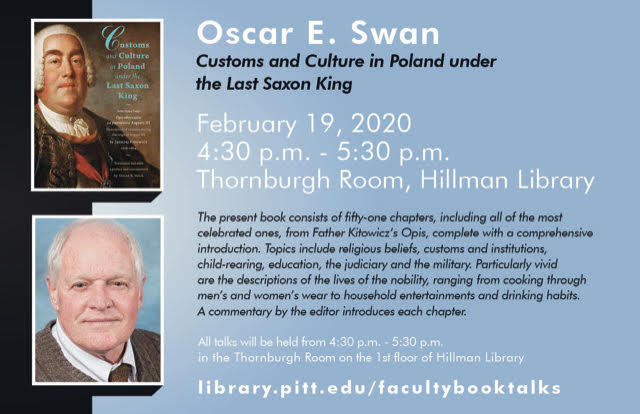 February 2, 2020
Kosciuszko Scholarships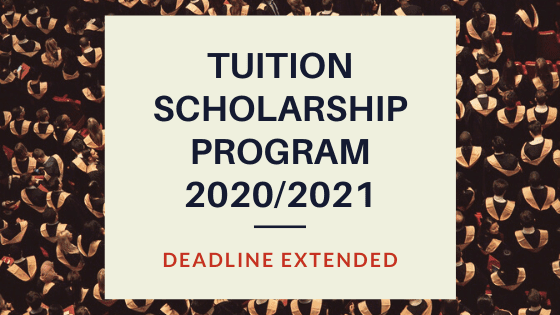 Kosciuszko Foundation Tuition Scholarships support American students of Polish descent for graduate level studies, such as masters and Ph.D. studies, at colleges and universities in the United States. Scholarships ranging from $1,000 to $7,000 are awarded on a competitive basis for one academic year. Funding is for full-time studies. Scholarships are for academic year Fall 2020 - Spring 2021.
All fields and majors are eligible for scholarship funding.
Deadline for application and supporting materials: February 8th, 2020
ELIGIBILITY
United States citizens and permanent residents (green card holders) of Polish descent who are beginning or continuing their graduate studies and who have a minimum GPA of 3.0. Scholarships are awarded for full-time studies only. Only one member per immediate family may receive a tuition scholarship during any given academic year. Applicants may re-apply, however, scholarship renewals are not guaranteed. Awards are limited to only two tuition scholarships per individual during the period of his/her studies.
MORE INFORMATION
KF Scholarships for Academic Year: Fall 2020/Spring 2021
Tuition Scholarship Deadline: extended, February 8th, 2020
KF Scholarship and Grant Officer for Americans:
Addy Tymczyszyn
E-mail: Addy@thekf.org
Phone: (212) 734-2130
January 28, 2020
Dyngus Day Dash - Pittsburgh
5K Run to benefit the Kosciuszko Foundation of Pittsburgh promoting Polish Heritage and Culture in Western PA. Race will be timed by Run High. North Park Boat House Course.
More information and registration here
November 9, 2019
tKF Pittsburgh Chapter Vice-President receives the PNA Silver Legion of Honor Meda
Joseph Kaminski, Pittsburgh Chapter Vice-President of the Kosciuszko Foundation is awarded the PNA Silver Legion of Honor Medal at the 110th Anniversary Celebration of the West End Pulaski Club on November 9 at the Doubletree in Greentree.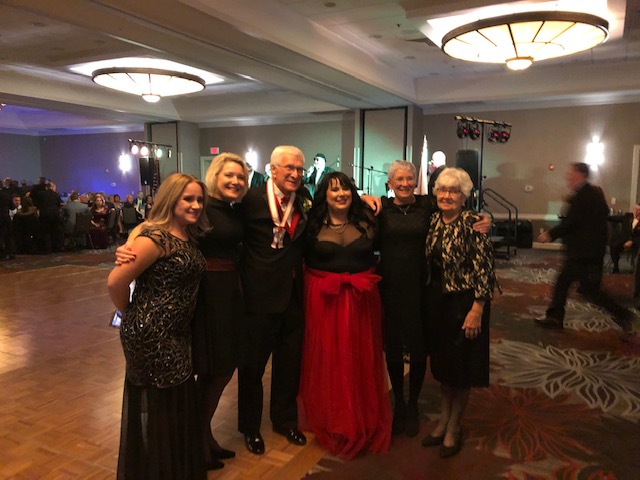 October 13, 2019

Dyngus Day Dash
Join the Pittsburgh Chapter of the Kosciuszko Foundation in the inaugural Dyngus Day Dash on Saturday, April 18, 2020 in North Park. Check our website and Facebook page for registration information and updates as this fun event unfolds!

October 3, 2019
Polish Youngstown brings Gorals/Mountain Men movie to Youngstown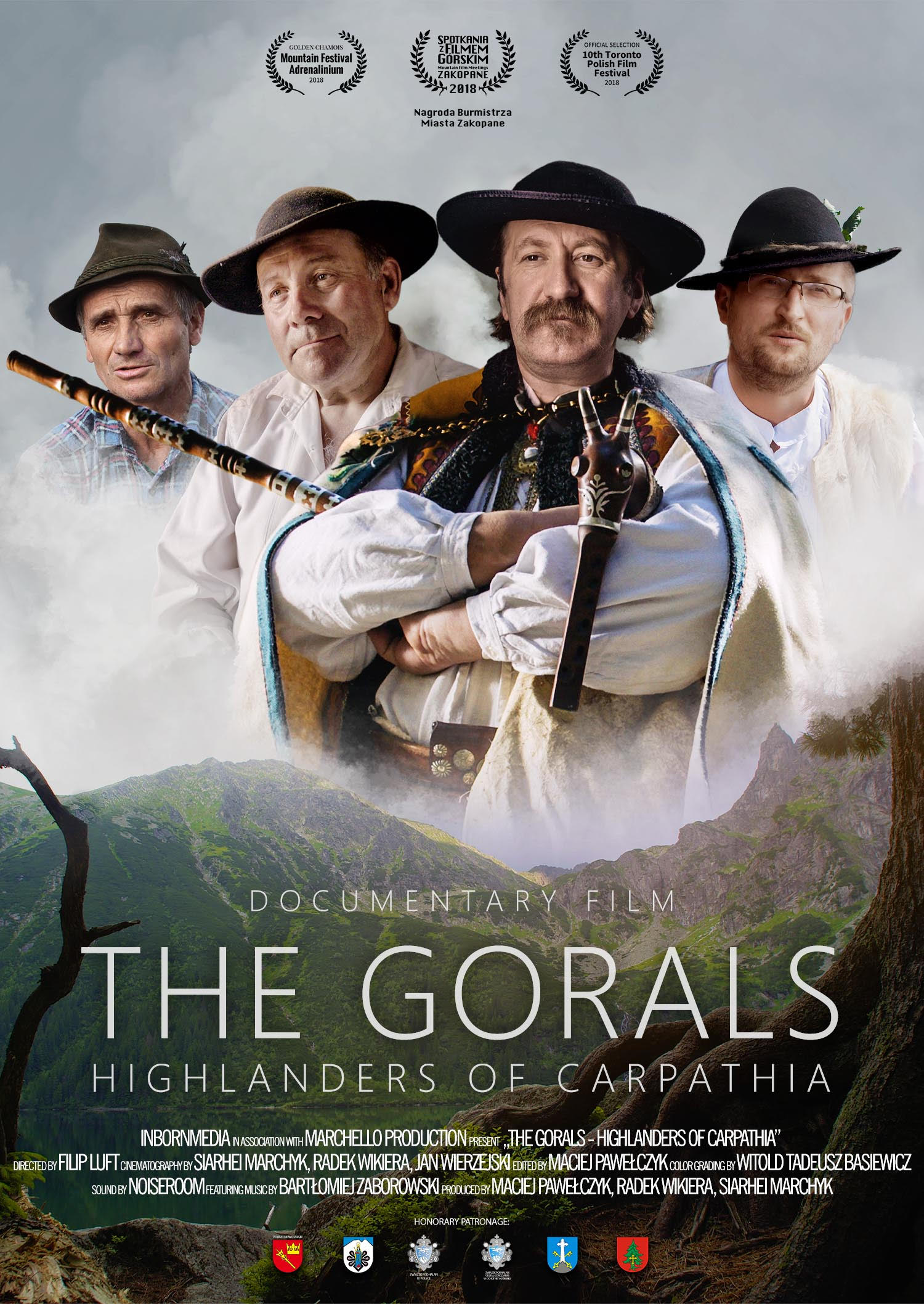 September 23, 2019
Pictures from The Volunteer book signing event and lecture by Jack Fairweather!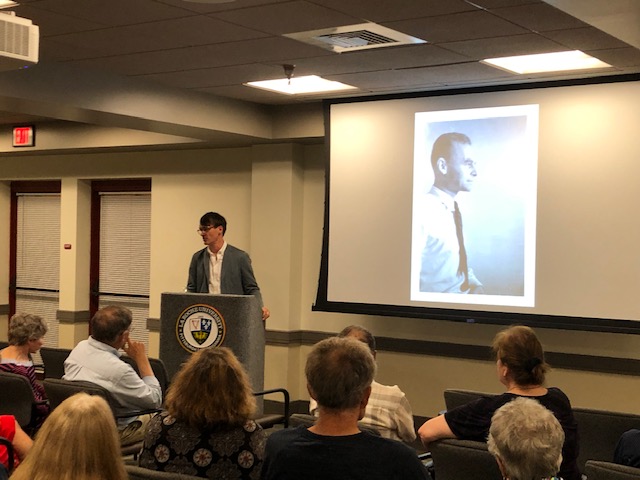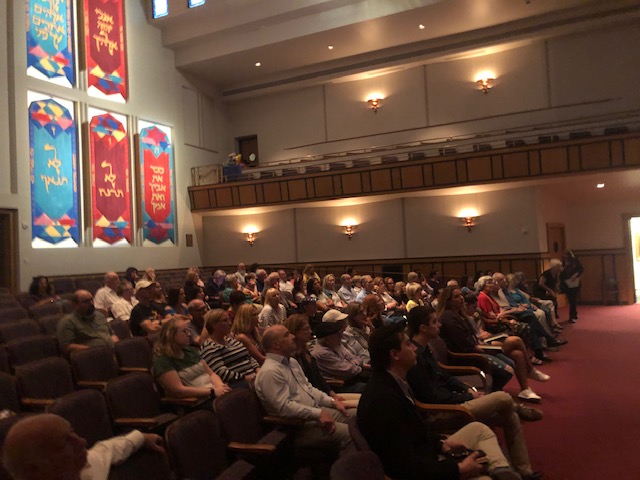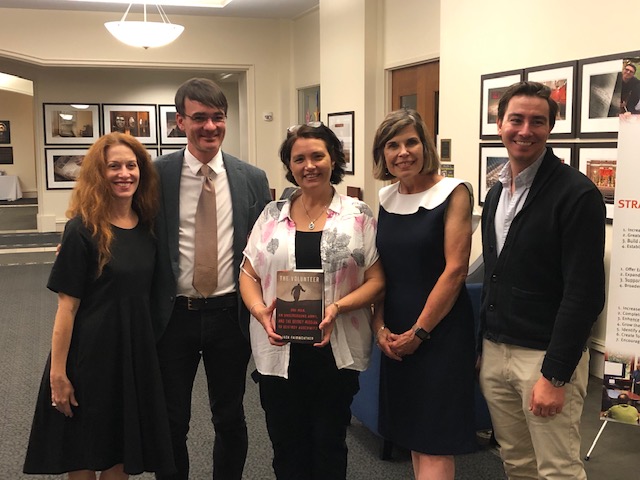 September 17, 2019
The Volunteer: One Man, An Underground Army, and the Secret Mission to Destroy Auschwitz
What: Book signing event and talk - Free and Open to the Public
August 15, 2019
Dear Friend of the Pittsburgh Chapter of the Kosciuszko Foundation:
The Pittsburgh Chapter of the Kosciuszko Foundation will present its Outstanding Polonian Award to Mrs. Helen Pelc Mannarino, CEO of Pierogies Plus in McKees Rocks during a luncheon on Saturday, October 26, 2019 at 11:30 A.M. The luncheon will be held at the Edgewood Country Club, 100 Churchill Rd., Pittsburgh, PA 15145. Please note: this is a new location from past luncheons!
An entrepreneur who has done much to advance the employment of women in the Pittsburgh area, Helen initially began making pierogies because she missed the cuisine of her homeland. Helen Pelc emigrated from Warsaw, Poland to Pittsburgh in 1974 at the age of 27. She took business training courses and opened her own specialty food shop in 1991. Helen soon outgrew her kitchen and expanded into her current location. Helen has employed and trained dozens of women over the years from Eastern Europe and the United States. Her delectable pierogies are made by hand using natural ingredients, literally just like babcia (grandmother) used to make.
Helen Mannarino's Pierogies Plus are available in local and regional restaurants and groceries. She has been featured in USA Today, the Food Network's Food Finds, Bobby Flay's Food Nation, the Wall Street journal, NBC News and the Pittsburgh Post-Gazette. In addition to growing a local business, Helen Mannarino has helped to make authentic Polish pierogies a household word in Pittsburgh and the tri-state area.!
Please join us in honoring Mrs. Helen Mannarino , a prominent business woman in the Pittsburgh community at large, at our upcoming luncheon. We are preparing a program for distribution to members of the Polish community as well as those who attend this luncheon. The money raised by the ads in this program will be used towards our Pittsburgh Chapter's Programs and Scholarship Fund.
Ads may be purchased by anyone wishing to offer public congratulations to Mrs. Mannarino as well as by local businesses and groups wishing to acknowledge the work and contributions of a member of the Polish-American community in Pittsburgh.
The deadline for purchasing ads for the program book is September 20, 2019. The deadline for purchasing luncheon tickets is October 4, 2019. For additional information, please contact Chapter President, Mary Lou Ellena at 412 – 799-4011 (mlellena@zoominternet.net) or Chapter Secretary Charlotte Murray at cmurray23@verizon.net. We look forward to seeing you on Saturday, October 26, 2019 as we join together to acknowledge the life and work of one of our own, Helen Pelc Mannarino.
Sincerely,
Mary Louise Ellena, President
Kosciuszko Foundation, Pittsburgh Chapter

August 13, 2019
Important Program: Save the Date
WHO:
Jack Fairweather, the Charlotte-based author of a new book entitled
A New Line of Books from William Morrow
195 Broadway • New York, New York • 10007
Sharyn Rosenblum; sharyn.rosenblum@harpercollins.com; 212-207-7470
_____________________________________________________________________________________
WHAT:
A talk and book signing for the new biography The Volunteer: One Man, An Underground Army and the Secret Mission to Destroy Auschwitz. This important book tells the gripping story of Witold Pilecki, the first person to alert the West about the horrors being perpetrated at Nazi Germany's notorious Auschwitz Concentration Camp. At great personal risk, Pilecki rescued hundreds of prisoners from Auschwitz through the anti-Nazi underground and sought to alert the world.
Join us to hear author Jack Fairweather unfold the dramatic, untold story of one of the greatest heroes of World War II. In the Summer of 1940 Pilecki launched his desperately dangerous mission to investigate the fate of thousands who had been interred at what the Nazi's referred to as a new "detention" camp. His mission was to report on the terrible conditions and notorious crimes being committed on the border between Poland and the Nazi Germany. But he went on to raise a secret army and plan a prisoner uprising to liberate that death camp … called Auschwitz!
It was only after arriving to investigate the camp that Pilecki discovered the truly horrifying intentions of Germany's Nazi rulers. Over the next two and half years, Witold Pilecki forged an underground network that smuggled to the West evidence of cruel Nazi atrocities and the mass murder of over a million Jews! His alarming reports from Auschwitz spurred the Allies to respond to the Holocaust, yet his story has been all but forgotten.

Brilliantly told by Jack Fairweather, this is the first major account of his amazing story, drawn from exclusive family papers and recently declassified files. His depictions of the camp's freedom fighters helped to save hundreds of thousands of lives. This engrossing book recounts a little-known story of epic heroism in the face of history's most horrific tragedy, and it reflects one man's valiant attempt to save lives and change the course of history!
WHEN & WHERE:
Saturday, September 21:
7:00 to 8:30 PM –at La Roche University in the Ryan Room (Univeristy Square) in conjunction with Riverstone Books: Presentation by the author Jack Fairweather, book sale by Riverstone Books; Book signing.
Sunday, September 22:
1:30 to 3:00 PM – Mt. Lebanon Public Library, Mt. Lebanon: Presentation by the author Jack Fairweather, Book sale by Riverstone Books; Book signing
7:00 to 8:30 PM – Rodef Shalom, Levy Auditorium, Oakland: Presentation by the author Jack Fairweather; Book sale; by Classic Lines; Book signing.
These events are free and open to the public and are presented in partnership with
The Kosciuszko Foundation Pittsburgh Chapter Ÿ
La Roche University
Riverstone Books Classrooms Without Borders
Rodef Shalom
Classic Lines Books Ÿ
The World Affairs Council of Pittsburgh Ÿ
Mt. Lebanon Public Library
============================================================================
For more information please check the specific websites or contact the following specific venues:
Riverstone Books – McCandless Crossing – 412-366-1001 - Robin
La Roche University – Library – Alecia.Kerr@LaRoche.edu
Classrooms Without Borders/Rodef Shalom - Daniel@classroomswithoutborders.org
Mt. Lebanon Library – 412-531-1912 - Brandon
April 29, 2019
Carnegie Science Center Café Scientifique with Dr. Pajak
Dr. Bozena Pajak, Head of Learning Science at Duolingo will be presenting 'The Science of Language Learning' as part of Café Scientifique series. For more information please visit event website, here.
March 30, 2019
The Volunteer - Book Alert
A new book position by Jack Fairweather, the true story of the Resistance Hero who infiltrated Auschwitz.
To be published June 25, 2019.
More information available in the press release.

March 29, 2019
2019 SUMMER STUDY ABROAD PROGRAMS
January 30, 2019
Now's the time to make plans to visit Poland in 2019 - and we have the perfect trip for you!
The Many Tastes of Poland Tour
September 7 - 22, 2019
Poland has become one of the "must see" destinations in Europe offering beautiful historic architecture, a robust economy, state-of-the-art technology, first-class tourist services and world-class cuisine.

Join us for a rare opportunity as we experience Poland's rich Cultural Heritage while savoring its unique Culinary Traditions through special activities designed exclusively for our group.

Our trip will offer the full range of the Polish Experience, including visits to Poland's Top Cultural Landmarks, special events including lively Folklore Evenings, and Dining in some of the country's Top Restaurants.

On our 14-day tour you'll experience:



•

Personalized service hosted by Dave Motak and Jack Samuels through Chopin Tours, a leader in travel to Poland and Central Europe.





•

Choice hotels and upscale restaurants.





•

Transportation via deluxe motor coach with professional English-speaking tour guides.





•

City Tours featuring the main Cultural Attractions with added leisure time for sightseeing and shopping.




•

An interesting itinerary that includes stays, sightseeing and dining in Warsaw, Lw

ȯ

w, Krynica, Zakopane and Krak

ȯ

w.





•

Visits to the

Shrine of the Black Madonna in Częstochowa

and

Wadowice

, the birthplace of Pope John Paul II.




• A nostalgic three-day excursion to Lwȯw (Lviv) with its rich array of beautiful Polish architecture and cultural landmarks.

•

Tours of Łańcut Castle, one of Poland's most beautiful aristocratic residences, and 16th century Zamość, regarded as the finest example of Poland's Renaissance architecture.




•

Visit to the picturesque artist colony of Kazimierz Dolny with its quaint streets, galleries and shops.

• Special hands-on Cooking Demonstrations and Specialty Market Tours led by knowledgeable Polish Food Experts.

•

Time to relax at one of Poland's top-rated Spa Resorts in Krynica Zdrój nestled in the beautiful Beskidy Mountains.




•

Specially created events such as a Polish Vodka Tasting in Warsaw, traditional Nalewki Polish Cordial Sampling in Kazimierz Dolny, Brewery Tour and Tasting in Lwów and Polish Wine Tasting and Progressive Dinner in Kraków.




• 30 meals including Special Folklore Evenings with Traditional Food and lively regional Folk Entertainment in Zakopane and Krynica.

….plus many other activities.

Check our tour web site for more information, including tour price, full itinerary, terms and conditions, tour map and photos of our hotels.
January 29, 2019
A local showing of a Polish film nominated for an Oscar - Zimna Wojna (Cold War)


January 15, 2019
Premier Pittsburgh screening of The Gorals - Highlanders of Carpathia!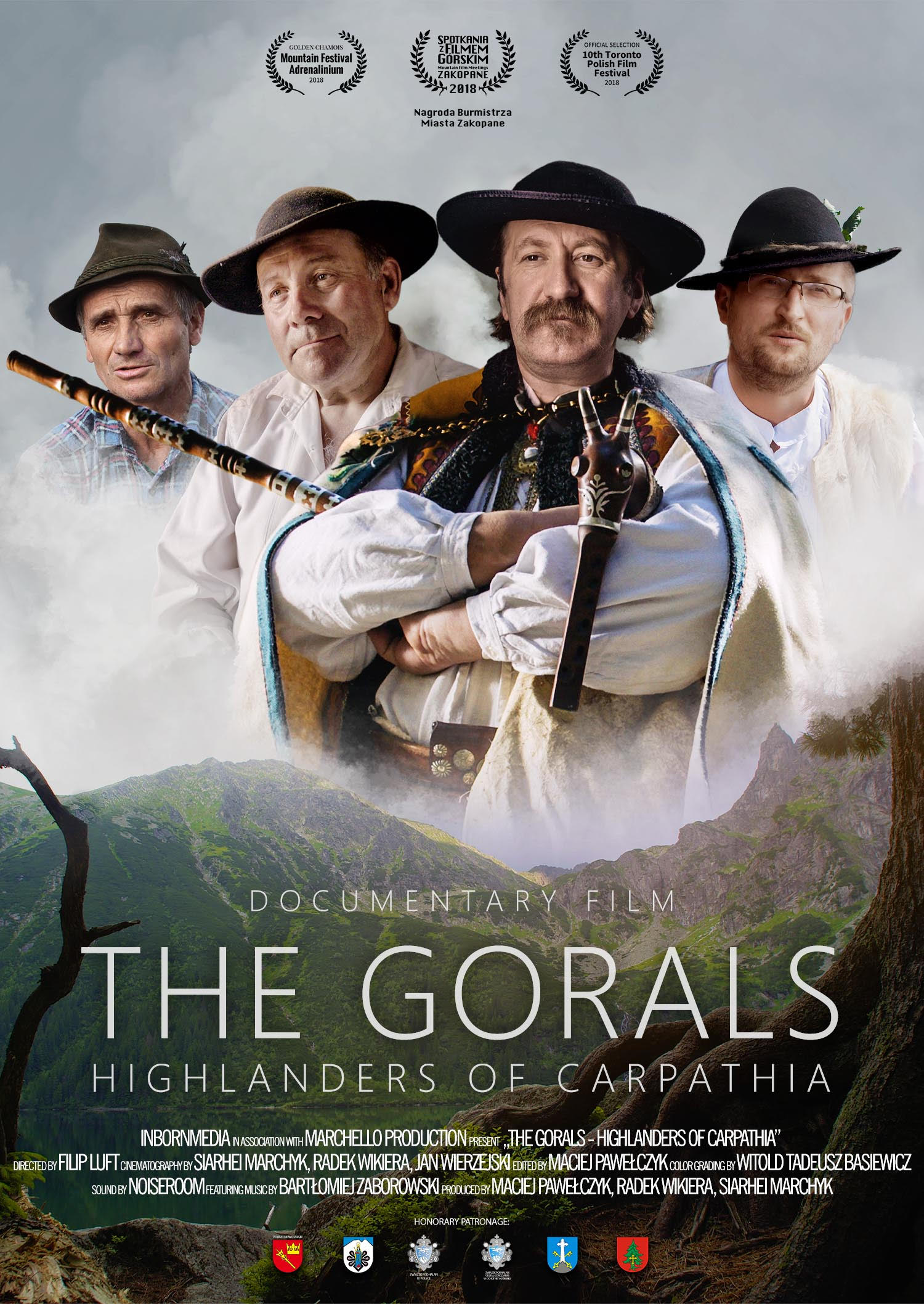 This immersive film produced in 4K and high frame rate presents portraits of several Polish highlanders who perform old professions. These are people whose characters are shaped when confronted with nature and inaccessible mountains. Around the mountains, everything changes and they stand unshaken. Is the culture of Carpathian highlanders sustainable, or could these be the final times for these people living this lifestyle in the mountains, and not only as folklore in the museums of folk art?







FILM AWARDS:

- award at the Mountain Film Meetings in Zakopane

- Golden Chamois at the Mountain Festival Adrenalinium

- selection for Toronto Polish Film Festival




director: Filip Luft
October 25, 2018
Seth Jones and a Covert Action at La Roche College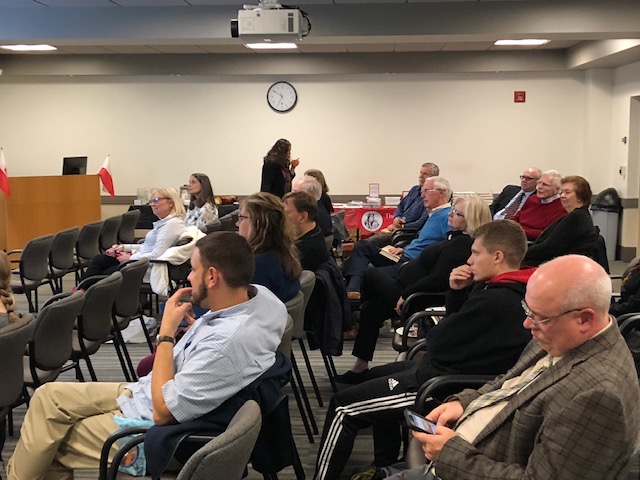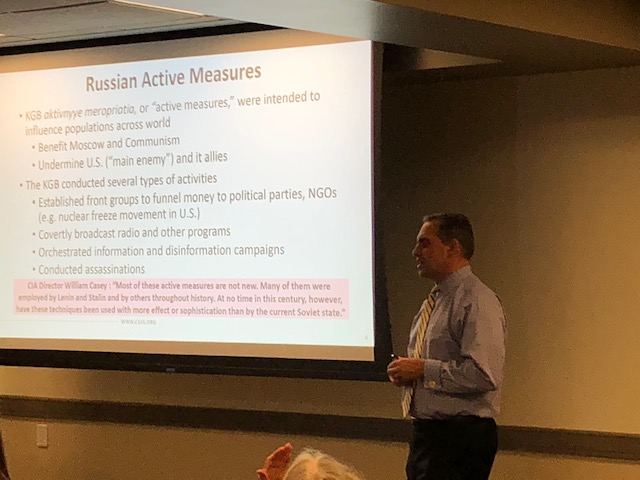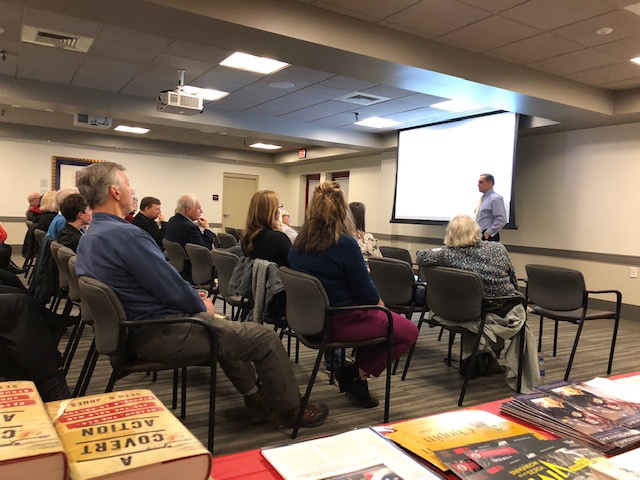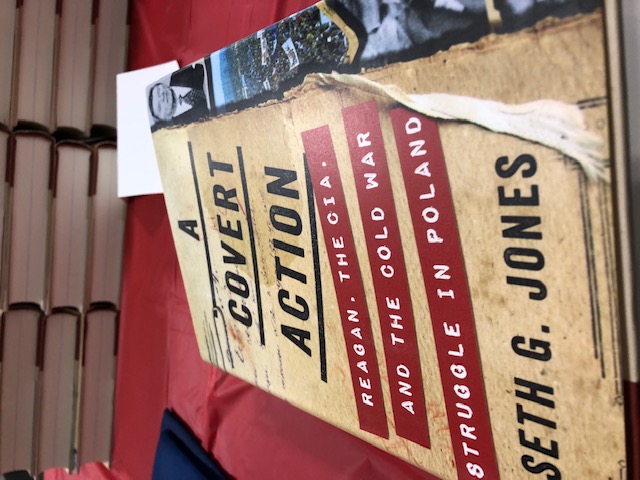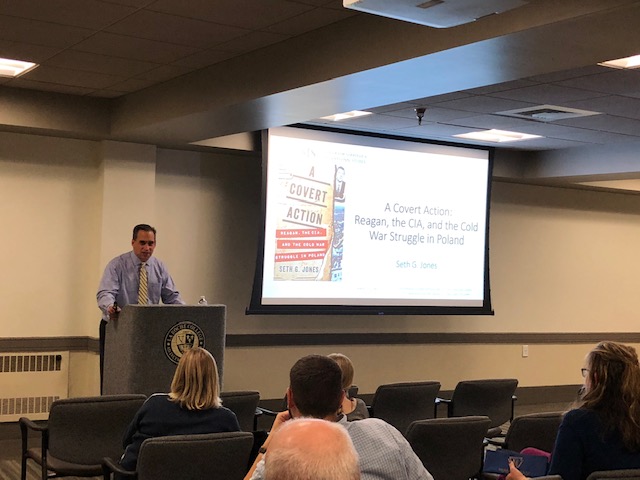 August 13, 2018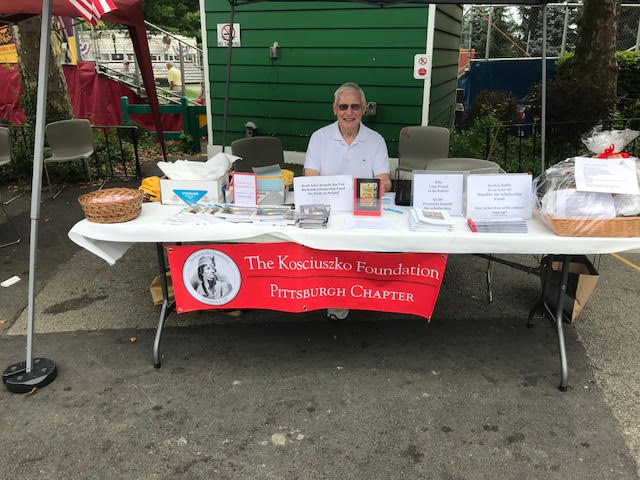 Dr. Fronczek at the Kosciuszko Booth at Kennywood Park for Polish American Day!
May 17, 2018
Ted Michalik Tribute
It is with great sadness to inform you all of the death Ted Michalik. Ted was actively involved in Polish-American affairs and was a great supporter of the Kosciuszko Foundation, among many other Polish organizations in the U.S.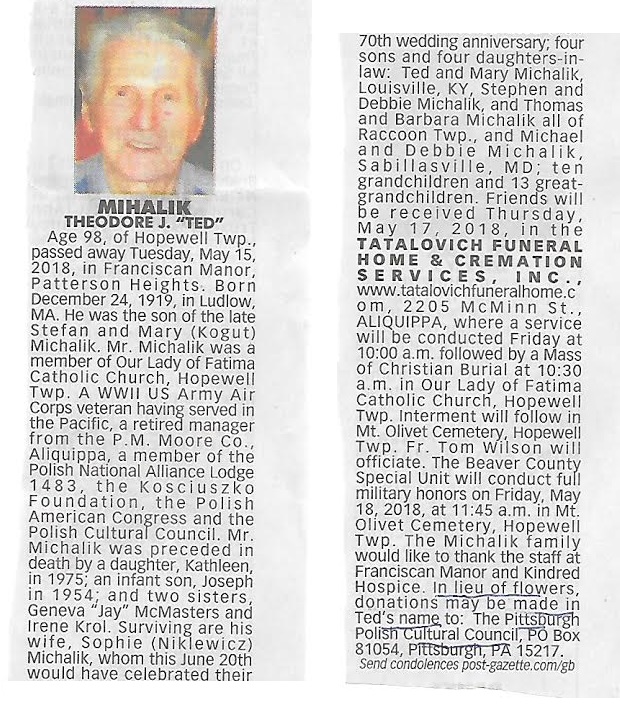 March 29, 2018
John F. Bartus: A Tribute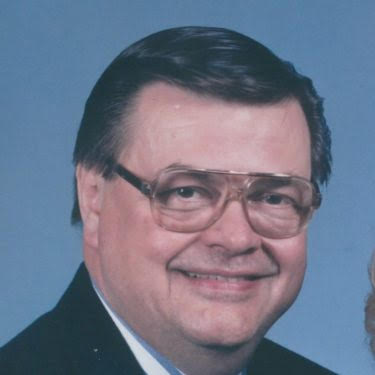 November 1, 1937 – March 27, 2018
The Pittsburgh Chapter of the Kosciuszko Foundation lost a leader,
a mentor, and a friend with the death of John Bartus on Tuesday,
March 27, 2018.

A founding member of the Pittsburgh Chapter, chronic health
issues forced John to give up the presidency in 2016. No longer
able to travel, John felt it better to serve as an advisor rather than
continue in an active role. As President, John continued the
tradition of honoring an outstanding Polonian in the Pittsburgh
area at an annual luncheon. He was instrumental in securing a
historical marker in the Commonwealth of Pennsylvania dedicated
to World War II ace pilot and military hero, Col. Francis "Gabby"
Gabreski. The marker was unveiled on June 25, 2011, and stands at
410 Seneca Street, one of the main thoroughfares in Oil City, PA.
The marker was placed thanks to the mutual cooperation of the
Pittsburgh Chapter of the Kosciuszko Foundation (John Bartus,
President) and the Polish National Alliance PNA Lodge 905
(Michael Fedorek, president). Peter Obst of the Philadelphia KF
Chapter filed the application with the Pennsylvania Historical and
Museum Commission.

One of John Bartus's attributes was his ability to facilitate
cooperation among the various Polish organizations. A board
member and past Nest 8 President of the Polish Falcons of America,
John was a "mover and a shaker" in the Polish-American
community in Pittsburgh. A member of the Board of Directors of
the Polish Cultural Council, John with his late wife Charlotte was
involved in orchestrating the Pittsburgh Bal Polonaise. He and
Charlotte could be seen at the annual Polish Day a Kennywood
Park selling programs and participating in the events. A true lover
of all things Polish, if John and Charlotte were not on the
organizing committee of an event, they would certainly be among
the guests!

As the current president of the Pittsburgh Chapter, John was my
mentor. I called him frequently for advice and suggestions. The
Kosciuszko Foundation was dear to John's heart until the very end.
I, for one, will miss our conversations.

John's wife Charlotte H. (Mojta) preceded him in death in 2016.
He was the father of Michael (Denise) Bartus, Cheryl (Jimmy
Patersni, Mark (Diane Bartus and the Late Nancy Gaughan. He was
Dziadzia to Sean, Jeffrey Jeremy(/Stacey), Christy, Nicholas,
Melissa, Katelyn, Sam, Mark (Melissa) and Lynn and Pra-Dziadzia
(great-grandfather) of Donna Jean.

Friends will be received at the John F. Slater Funeral Home in
Brentwood on April 1 from 5-8 and April 2 from 2 -8. The Mass of
Christian Burial will be held at Holy Angels Church on April 3 at 10
A..M.

Rest in peace in the arms of the Risen Lord, Mr. John Bartus.
March 28, 2018
Dyngus Day Announcement
Dyngus Day is celebrated on Easter Monday. Traditionally in Poland, young boys woke girls by pour buckets of water over them and switching their ankles with willow branches!
2nd Annual Dyngus Day sponsored by the Polish Falcons Heritage Foundation will take place on
Donate to Kosciuszko Foundation Pittsburgh Chapter
March 15, 2018
SCHOLARSHIPS FOR SUMMER STUDY IN POLAND!
The Kosciuszko Foundation is accepting applications for summer study programs at the Jagiellonian University in Krakow. Undergraduate students have the opportunity to earn college credit while studying language and courses such as history, literature, and contemporary Poland.
Students of Polish descent have the opportunity to apply for funding to attend the Jagiellonian University's programs via the Foundation' s Tomaszkiewicz-Florio Scholarships. Candidates must be at least 18 years of age by the first day of the program and have a high school diploma. Graduating high school students, undergraduate freshmen, sophomores, juniors and seniors are eligible to apply. Two letters of recommendation, transcripts with a minimum GPA of 3.0, an essay/personal statement, and financial need are part of the requirements for scholarship funding. The
deadline to apply for a scholarship is April 17th. Scholarships are awarded on a competitive basis.
Classes begin in July. Programs include language classes, afternoon classes on Polish history, workshops, Polish traditions, meals, a shared room, and
sightseeing on weekends. Students are responsible for registration fees, single room fees, fees which are not covered by the scholarship, airfare and out-of-pocket expenses.
For additional details regarding eligibility, how to apply for a scholarship, and course descriptions may be found at www.thekf.org/kf/programs/study/
February 11, 2018
Our board member David Motak and a fellow Kosciuszko Member Dr. Fronzak are in the news!

January 18, 2018
Announcement by La Roche College



La Roche Launches Semester in Rome Program

PITTSBURGH, Jan. 16, 2018 – An exciting new initiative at La Roche College will provide the opportunity for students to study abroad in Rome for a full semester. The program's first group of 10 students will spend the spring semester in Rome from Jan. 18 to April 17.

The new Study Abroad Program will be hosted on the Campus of the School Sisters of Saint Francis in Rome. Students will be just a 20-minute walk from the Vatican with easy access to public transportation. Amenities include single rooms with private bathrooms, access to free Wi-Fi, free laundry and three meals a day provided by a cooking staff to enhance a traditional Italian experience.

"This is a significant milestone for La Roche College, and we couldn't do it without the support of the School Sisters of Saint Francis," President Sister Candace Introcaso, CDP, Ph.D., said. "What better way to use underutilized space as we go through changes within the Catholic Church than to share them with young people in an educational setting. When we are generous and creative and willing to collaborate, everyone benefits."

The program is open to all students with a GPA of 3.0 or higher. Tuition is equal to the cost of La Roche's regular tuition. Students are responsible for the cost of airfare and travel insurance.

"The top reason why students don't study abroad is the economic barrier, so we kept the cost to study in Rome the same as our campus here in Pittsburgh," Assistant Director of Study Abroad+Study USA Nicole Gable said.

The semester study abroad program grew from the College's successful Study Abroad+Study USA program, which is included in the cost of tuition and enables students to travel abroad or domestically for 10 to 14 days at no additional cost.

"There are two things that are central to our mission at La Roche. Our Catholic Identity, first and foremost, and second is our commitment to producing citizens of the world," Vice President for Academic Affairs and Academic Dean Howard Ishiyama, Ph.D., said. "The Semester in Rome program will enable our students to further embrace our mission and better understand the world before they leave La Roche and embark on their own personal journeys."

For students Morgan and Jayson, the semester in Rome is their first time traveling abroad, and Morgan's first trip on an airplane.

"I applied to the semester study abroad program because I'm very eager to explore Rome, try authentic Italian food and climb the Spanish steps," Morgan, a film, video and media major, said. She added she hopes to collect footage of Rome to find inspiration and use for future projects.

History professor Paul Le Blanc, Ph.D., will lead the trip as a faculty representative. Dr. Le Blanc previously led two Study Abroad+Study USA trips in England and Russia, and travels annually for conferences abroad. He will teach two classes on site: an enhanced La Roche Experience class and a history course on the framework of modern Europe.

Kristen, a child and family studies major, said, "I believe I will be more appreciative of everything in my life by spending a semester abroad. I will get a better understanding of how others see and view real-world problems. I will apply this to my career and be more grateful and understanding of people's feelings, views and morals."

The new program is the result of the groundwork of Father Tom Schaefer, Ph.D., associate vice president of academic affairs, and Ms. Gable.

Contact: Brady Butler

Phone: 412-536-1300

Email: brady.butler@laroche.edu




About La Roche College: A private liberal arts college in the North Hills of Pittsburgh, La Roche College offers more than 50 undergraduate majors, six graduate degree programs and one doctoral program, with particular strengths in education, business, criminal justice, psychology, and health and medical sciences as well as interior design and graphic design. This residential college provides a vibrant campus community for more than 1,500 men and women enjoying 30-plus student organizations and an exciting NCAA Div. III athletics program. Founded by the Sisters of Divine Providence in 1963, La Roche College embraces its Catholic heritage while welcoming people of all faiths and backgrounds. With a legacy of social justice and a commitment to international exchange, La Roche College educates students to be lifelong learners and achievers in an increasingly diverse and global society.
January 6, 2018
Announcement by Chopin Express Tours
November 15, 2017
Independence Day Wishes by diplomats at the US Embassy in Warsaw.
Who understood everything they say?
November 7, 2017
YOU ARE INVITED to this special event co-hosted by Kosciuszko Foundation, Pittsburgh Chapter on NOVEMBER 30. Jumpstart your holiday shopping!
The Pittsburgh Chapter of the Kosciuszko Foundation and La Roche College will host a wine and cheese reception for local artists to display and sell their work on Nov. 30.
The Wine and Cheese Art Show and Sale will run from 6:30 to 8:30 p.m. in the Ryan Room of the Zappala College Center. The event will feature the work of six local artists including internationally known potter Ron Korczynski of Natrona Heights, world-renowned oil painter James Sulkowski of Canonsburg and nationally acclaimed water color painter Lucia Yip of the North Hills. Other artists include Mickey Bateson, Sue Formosa, photographer Lance Davis and ceramic artists Susan and Suzanne Cammaratta.
"Partnering on this wine and cheese event would introduce both La Roche College and the Kosciuszko Foundation to community members. Since both entities work with international opportunities and value the importance of a global education, the partnership is a natural fit," Father Thomas Schaefer, Ph.D., La Roche College associate vice president for academic affairs and chaplain for the Pittsburgh Chapter of the Kosciuszko Foundation, said.
A percentage of the art sales will benefit the Foundation and the College.
"Artists have agreed to donate back 20 percent of their sales which will be equally divided between the College and the Foundation," Father Tom said.
The funds will support programming for La Roche's Office of Global Engagement and the Foundation's Theodore J. Michalik Scholarship Fund in conjunction with the Tomaskiewicz-Florio Scholarship. The scholarship allows students to study in Poland for one summer. La Roche students of Polish descent are encouraged and eligible to apply for the scholarship.
The event is free and open to the public. Light refreshments are included.
Founded in 1925, the Kosciuszko Foundation promotes closer ties between Poland and the United States through educational, scientific and cultural exchanges. It awards up to $1 million annually in fellowships and grants to graduate students, scholars, scientists, professionals and artists, and promotes Polish culture in America. The Foundation has awarded scholarships and provided a forum to Poles who have changed history.
Contact Mary Lou Ellena for more information: mlellena@zoominternet.net or Email: brady.butler@laroche.edu
About La Roche College: A private liberal arts college in the North Hills of Pittsburgh, La Roche College offers more than 50 undergraduate majors, six graduate degree programs and one doctoral program, with particular strengths in education, business, criminal justice, psychology, and health and medical sciences as well as interior design and graphic design. organizations and an exciting NCAA Div. III athletics program. Founded by the Sisters of Divine Providence in 1963, La Roche College embraces its Catholic heritage while welcoming people of all faiths and backgrounds. With a legacy of social justice and a commitment to international exchange, La Roche College educates students to be lifelong learners and achievers in an increasingly diverse and global society.
October 18, 2017
Event Announcement by Polish Falcons Heritage Foundation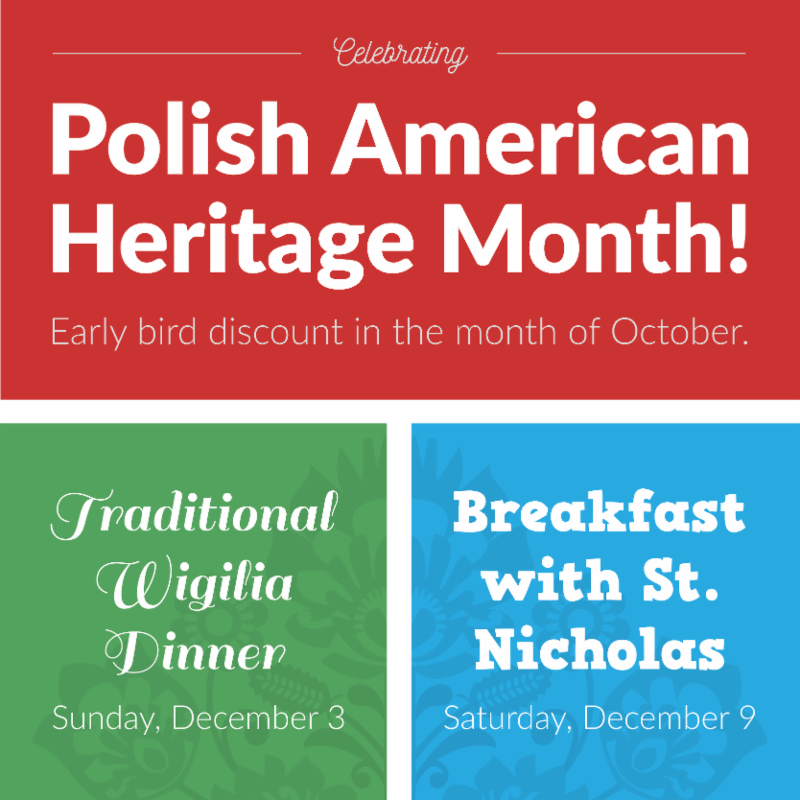 Register in the month of October for our annual Traditional Wigilia Dinner and/or Breakfast with St. Nicholas and get your tickets at a discounted rate!

This year's Traditional Wigilia Dinner will take place on Sunday, December 3 with doors opening at 1:30 p.m. Breakfast with St. Nicholas will take place on Saturday, December 9 beginning at 10 a.m.

Both events will be held at St. Nicholas Greek Orthodox Cathedral in Pittsburgh, Pa. Parking is FREE!

Click here to purchase tickets.

For more information, please contact April Miller at 844.203.9917 or by email at millera@polishheritage.org.
September 7, 2017
Other Polish Events in the Pittsburgh Area:
Friday, September 22, 2017: Jazz Poetry Month: Waclaw Zimpel (Poland) Join us for an evening of international jazz with clarinetist Wacław Zimpel (Poland). Between sets, Wacław will also collaborate with exiled writer-in-residence Osama Alomar (Syria), Maung Day (Myanmar) from the University of Iowa's International Writers Program and Cave Canem co-founder Toi Derricotte for a jazz and poetry interlude. Featured Musician: Classically trained clarinetist and composer, Wacław Zimpel.
August 31, 2017
Proceeds benefit the Pittsburgh Chapter scholarship fund.
August 29, 2017
Kosciuszko Foundation Pittsburgh Chapter
You are invited to the Pittsburgh Premier of Alex Storozynski's Film:
Kosciuszko: A Man Ahead of His Time
September 27, 2017
Tull Family Theater, 418 Walnut Street, Sewickley, PA
7:30 p.m. – Tickets: $15
Tickets may be purchased on line through the website link (Ticketbud and Paypal) or at the door.
Email: mlellena@zoominternet.net with questions
May 13, 2017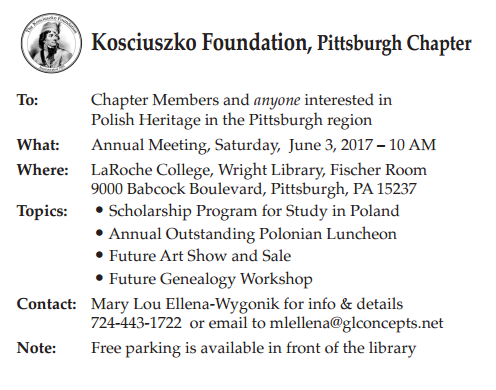 April 6, 2017
In observance of The Bicentenary of The Death of Thaddeus Kosciuszko The Kosciuszko Foundation and The Polish American Teachers Association are pleased to announce
AN ESSAY COMPETITION
Celebrating the Life and Accomplishments of Thaddeus Kosciuszko Fighter for Democracy
Requirements:
Eligibility: Open to students currently attending high schools in the United States. Contestants must attest that the essay submitted is their own work.
Theme/Content: The Bicentenary of Thaddeus Kosciuszko commemorates the anniversary of this hero's death on October 15, 1817. This competition gives you the opportunity to expand your knowledge of the life of Thaddeus Kosciuszko, the times in which he lived, and the fascinating people with whom he had contacts; to appreciate his accomplishments; and to creatively express your knowledge, thoughts, and impressions of your encounter with this great patriot. You are encouraged to be creative, reflective, insightful, personal, and global but at the same time, you must maintain historical accuracy in your presentation. The options are left open for you to develop your individual approach.
Title: Each contestant will provide an appropriate title corresponding to the content and development of the essay.
Length: Approximately 1,000 words: typewritten and double spaced.
Resources: May include material researched in printed matter, interviews, films, tapes, places where he lived and worked, personal experiences with presentations about Thaddeus Kosciuszko etc. Published resources quoted or used must be identified within the text or in a bibliography and footnoted.
Competence in the following areas:
knowledge of subject
historical accuracy
thematic coherence
creativity/originality in approach
organization (introduction, development, and conclusion)
grammar, sentence structure, spelling, and punctuation
Prizes:
First Place $500.
Second Place $300.
Third Place $200.
Winners will be notified in September and will be informed of the date, time, and place of the award ceremony.
Submittal of Entries: Each essay must have a cover sheet which includes: the participant's name; address; telephone number; e-mail address (if applicable); birth date; age; name of school; present year of study; and name of faculty adviser (if applicable). Personal identification of the contestant must not appear in the text of the essay nor on any pages of the essay. The student must include the following statement: "I attest that the essay submitted by me to the Kosciuszko Foundation - PATA Essay Competition is my own work." The student must sign his or her name and write the date under the statement.
Entries must be sent to:
The Kosciuszko Foundation/PATA
Essay Competition
15 East 65 Street
New York, NY 10065-6501
Deadline: Entries must be postmarked no later than June 5, 2017.
All entries become the property of the Kosciuszko Foundation and the Polish American Teachers Association.
If you have more questions, please send them to Bernadette O'Keefe bokyy@aol.com, or Helen Lesnik Mistak helcialm@aol.com.
Please attach the cover form to your essay - download pdf version
February 16, 2017
Kosciuszko Foundation Scholarship Recipients – Pittsburgh Chapter Area
Drs. James and Wanda Trefil Science Scholarship Fund
Cwalina, Caroline of Sewickley, PA – for junior year of undergraduate studies in Biochemistry at Duquesne University, Pittsburgh, PA. $5,000
Kosciuszko Foundation Tuition Scholarship Recipients – Pittsburgh Chapter Area
Kohan, Justin of Boston, MA – for first year of graduate studies in Trumpet Performance at Carnegie Mellon University, Pittsburgh, PA. $5,000
O'Rourke, Andrew of Studio City, CA – for second year of graduate studies in Entertainment Technology at Carnegie Mellon University, Pittsburgh, PA. $4,500
Tomaszkiewicz-Florio Scholarships
Herold, Emily of Belle Vernon, PA – junior majoring in Pharmacy at Duquesne University, Pittsburgh, PA. Tomaszkiewicz-Florio Scholarship, Session A, $1,925
Szelest, Michael of Acton, MA – freshman majoring in Engineering at University of Pittsburgh, Pittsburgh, PA. Tomaszkiewicz-Florio Scholarship, Session B, $1,250
February 14, 2017
The Tomaszkieiwicz-Florio Scholarship call for applications
Applicants must be of Polish descent. Ranking will be based on all the required documents. If two candidates whose applications are head to head, our donors prefer that the award be made to a candidate who has never been to Poland.
For the purpose of this scholarship, the student's school/university location will be used to determine where he/she should send application materials.
September 22, 2016
Pictures from our Luncheon and Polonian of the Year with Prof. Krzysztof Matyjaszewski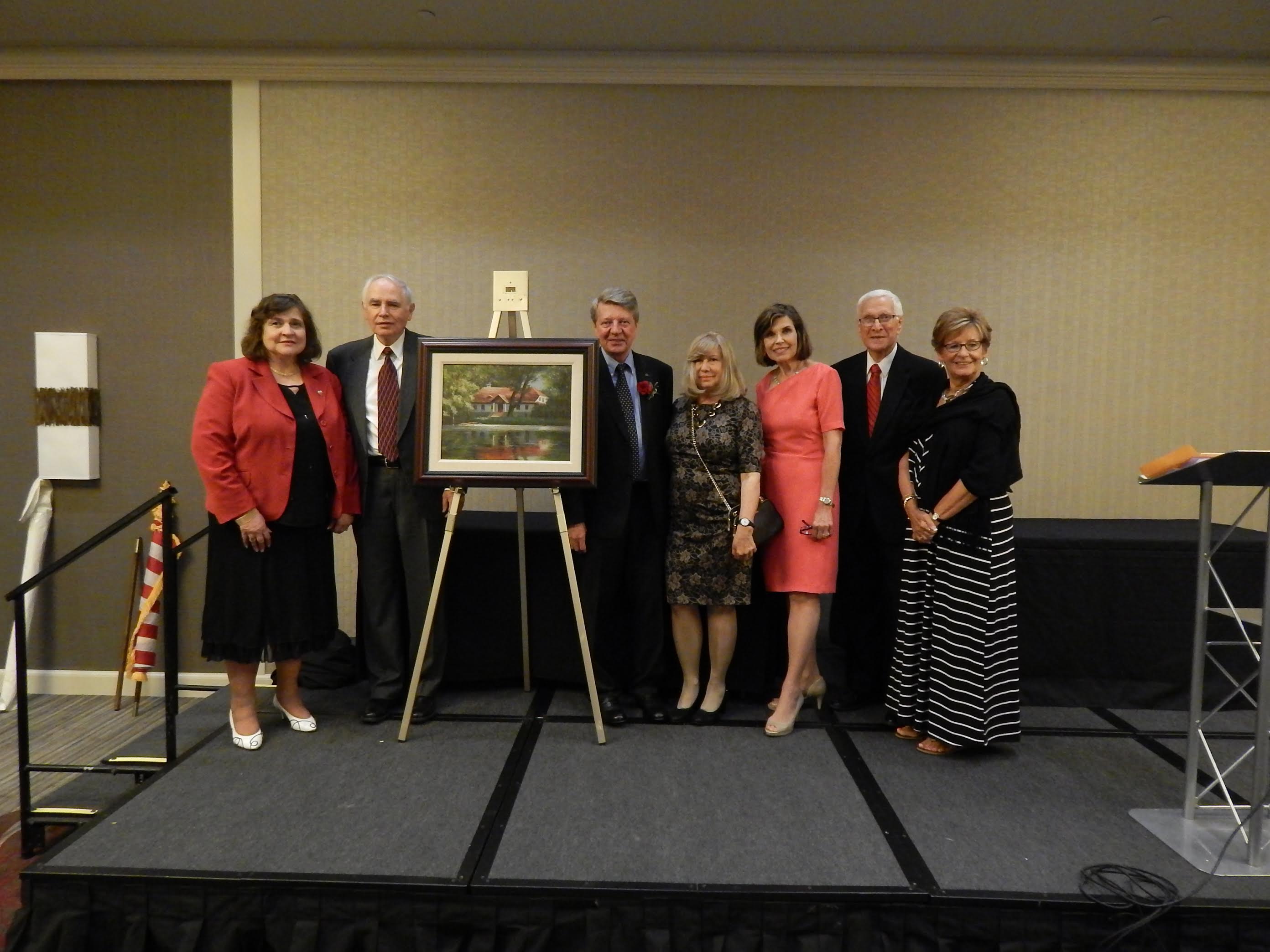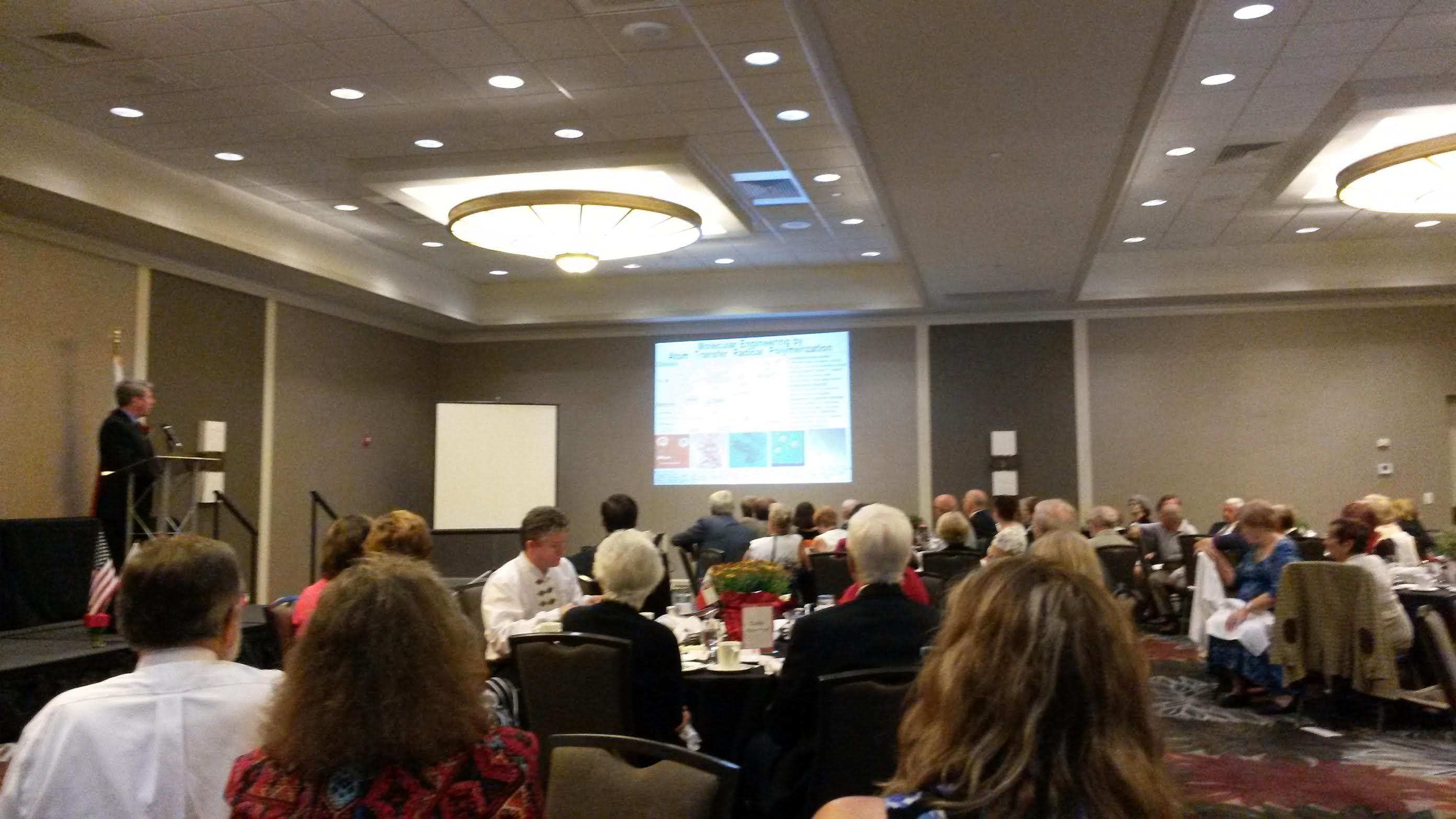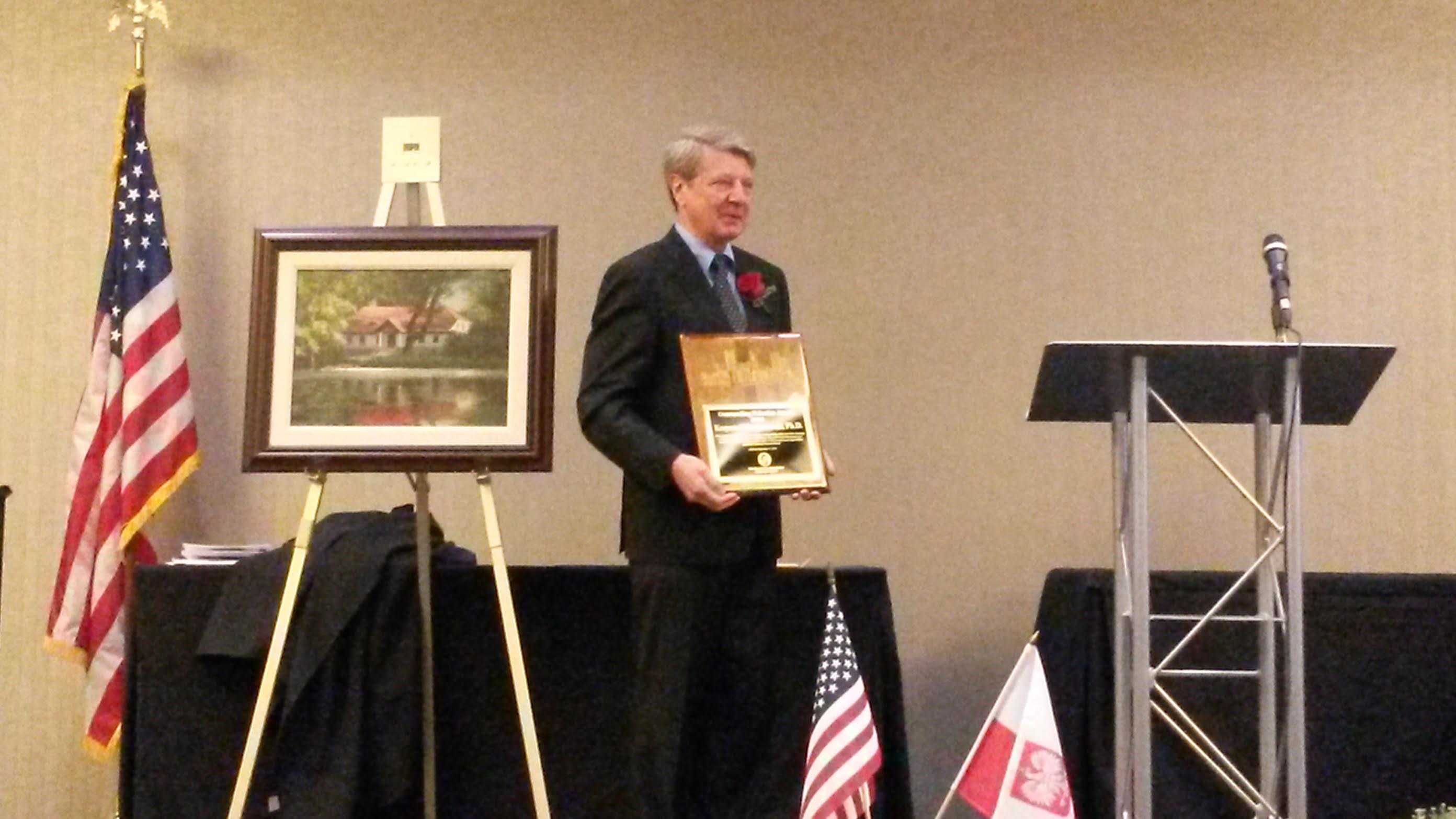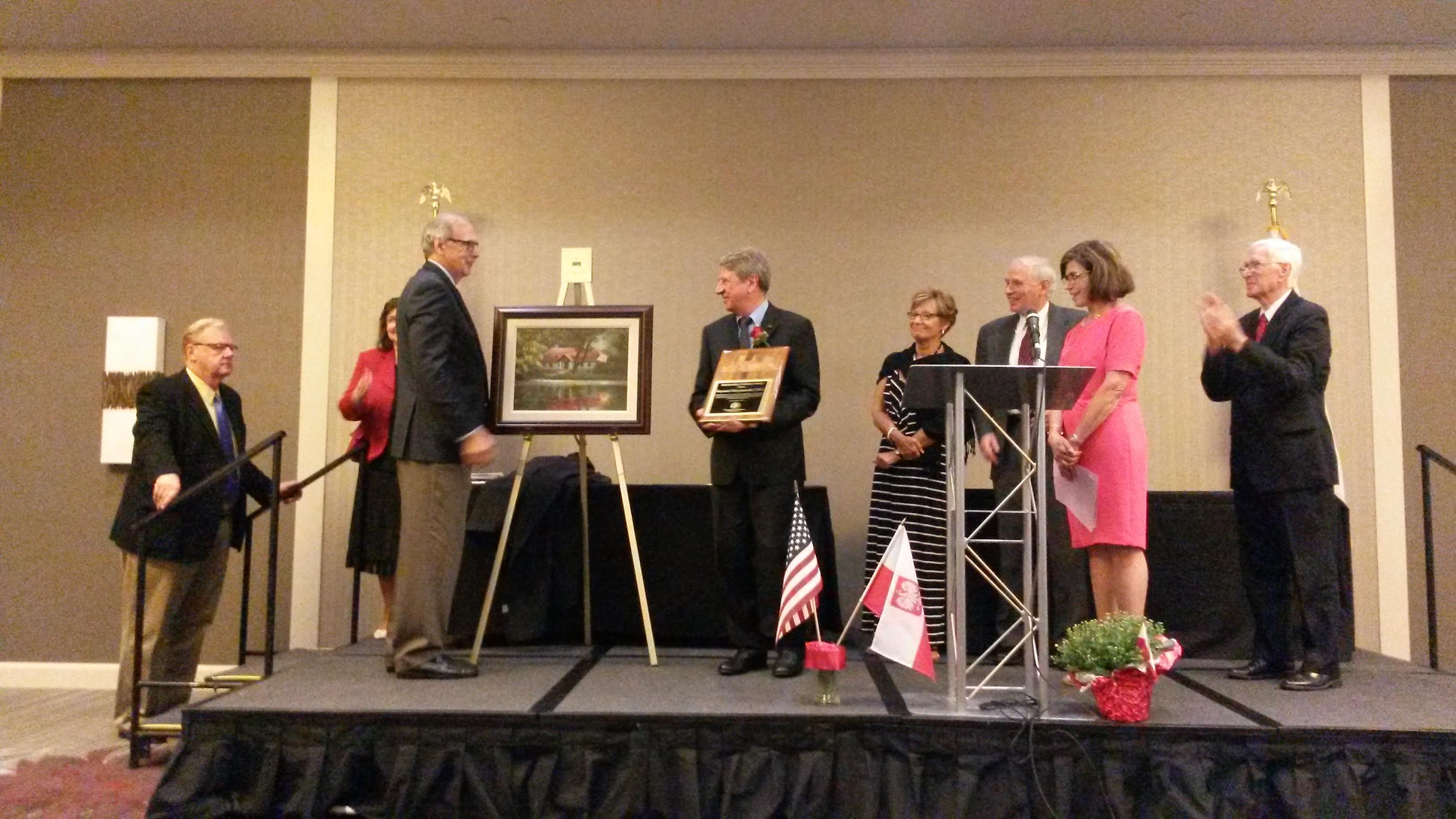 September 20, 2016
Dear Kosciuszko Foundation Members,

As the term of our President comes to an end in November, the Board of Trustees wants your help as we search for a new leader to continue growing the Kosciuszko Foundation.
For more information please click here
August 15, 2016
The Pittsburgh Chapter of the Kosciuszko Foundation will present its annual Outstanding Polonian Award to Carnegie-Mellon Professor Krzysztof Matyjaszewski, PhD at a luncheon to be held Saturday, September 17, 2016.
August 13, 2016
At the recent ACPC Convention in Pittsburgh, Kosciuszko Chapter President Mary Lou Ellena presented an overview of the making of Polish Hill Remembered, the definitive study of this Polish enclave in Pittsburgh written by the students of Hampton High School. She explained how a similar project could be used to preserve Polish heritage in different regions of our country. Copies of Polish Hill Remembered with DVD were available for purchase.
August 13, 2016
This article on Kosciuszko is an outgrowth of our involvement in the parade:
July 9, 2016
The Pittsburgh Chapter of Kosciuszko Foundation in the Pittsburgh Bicentennial Parade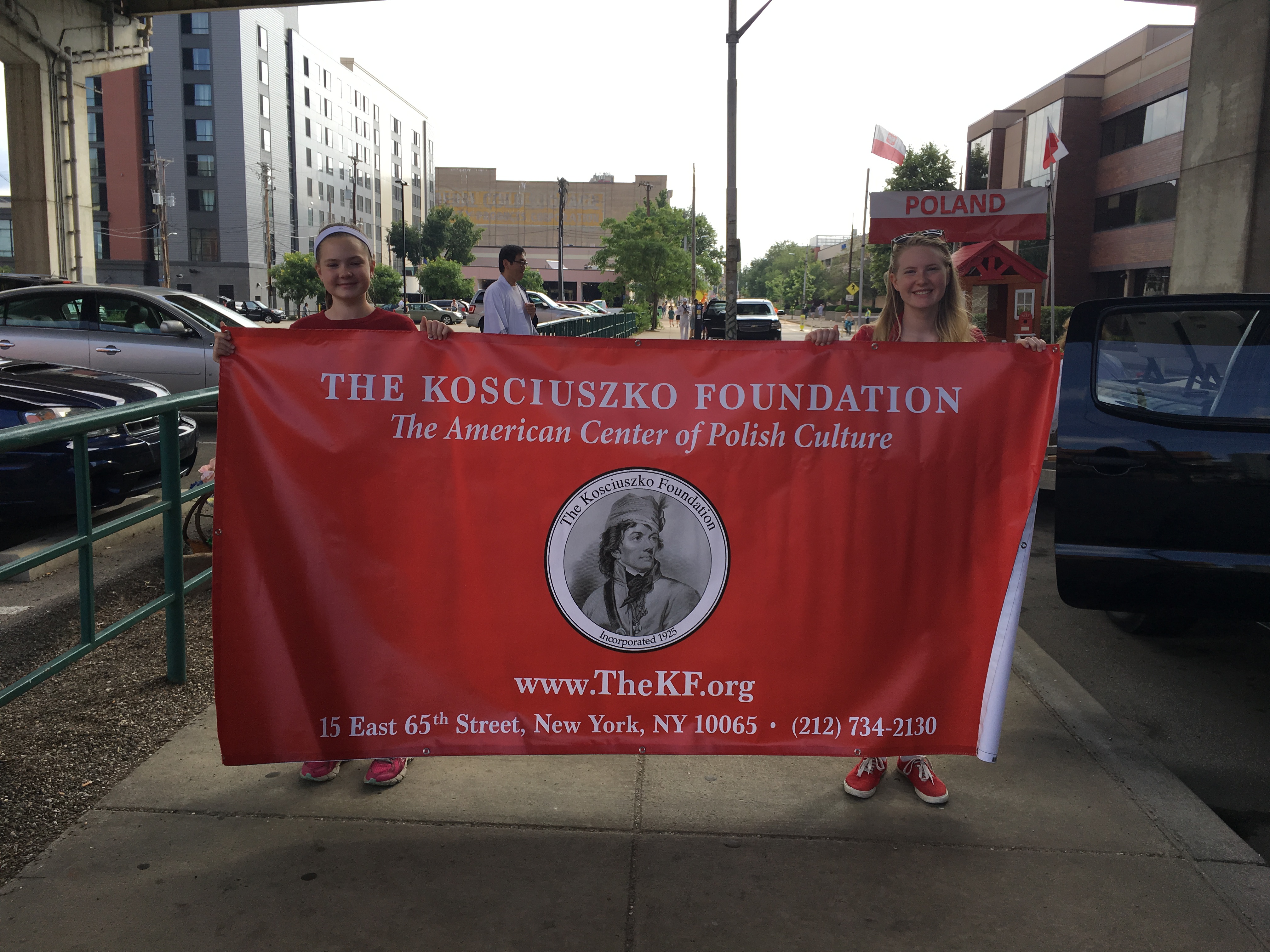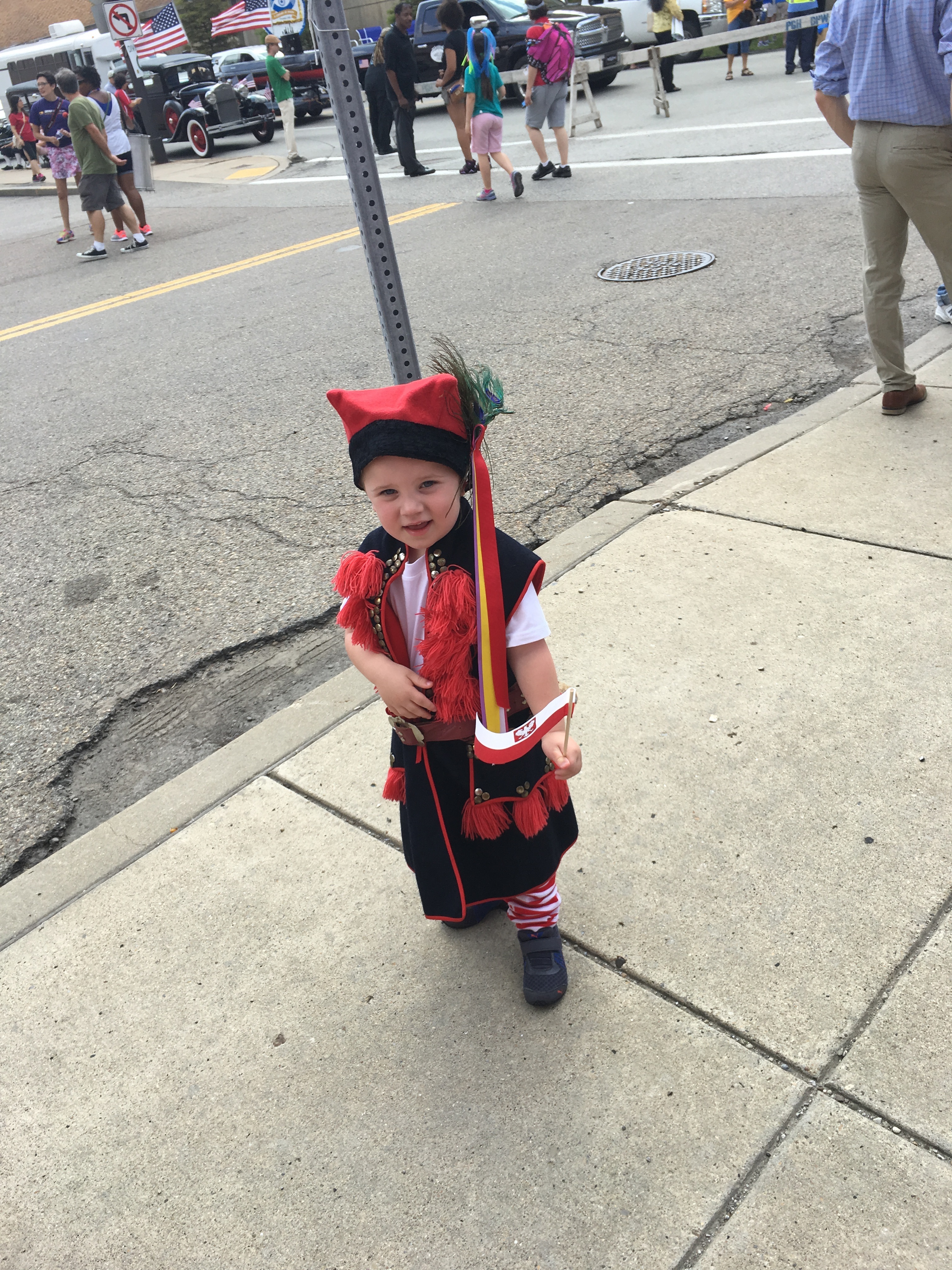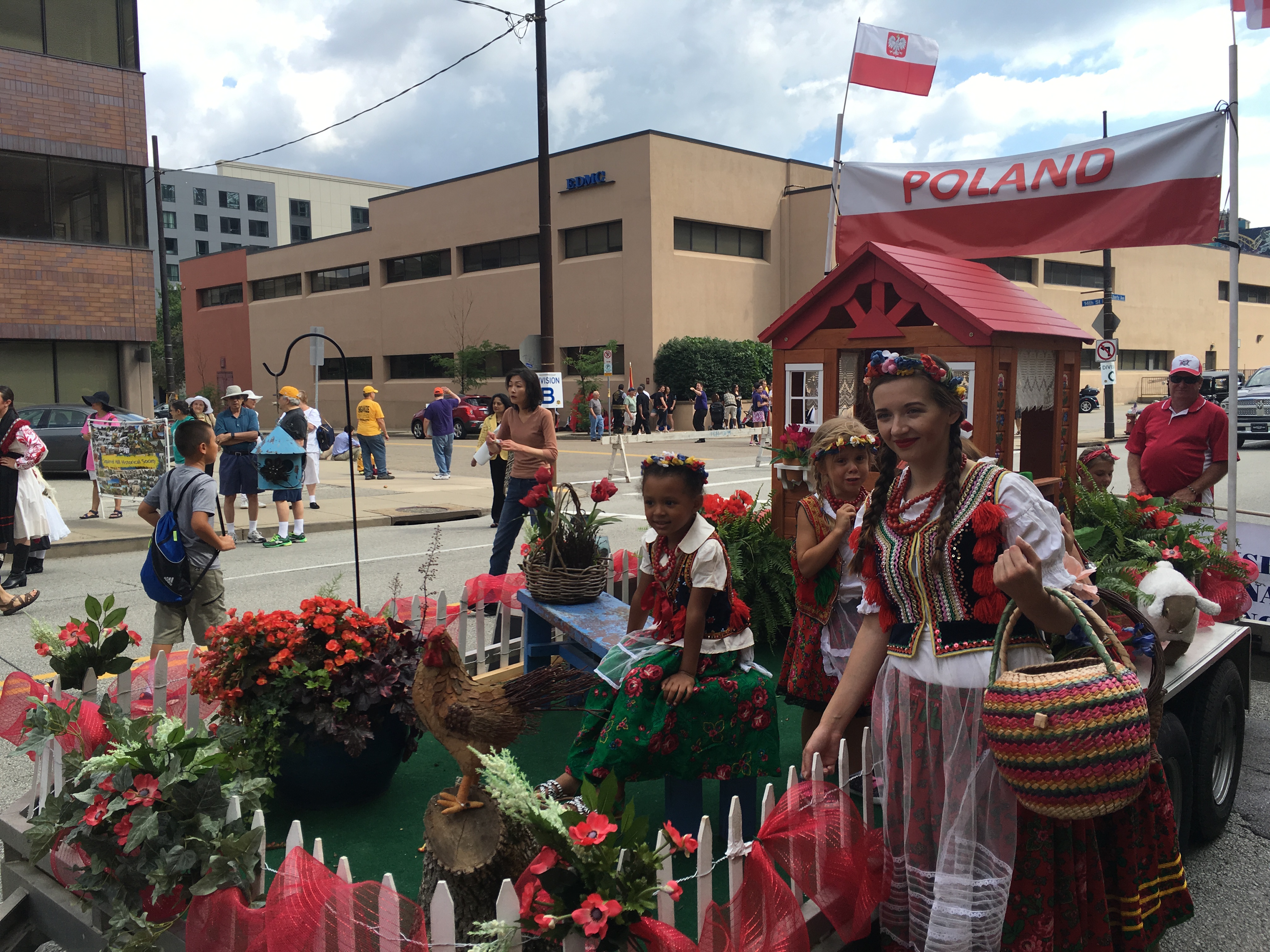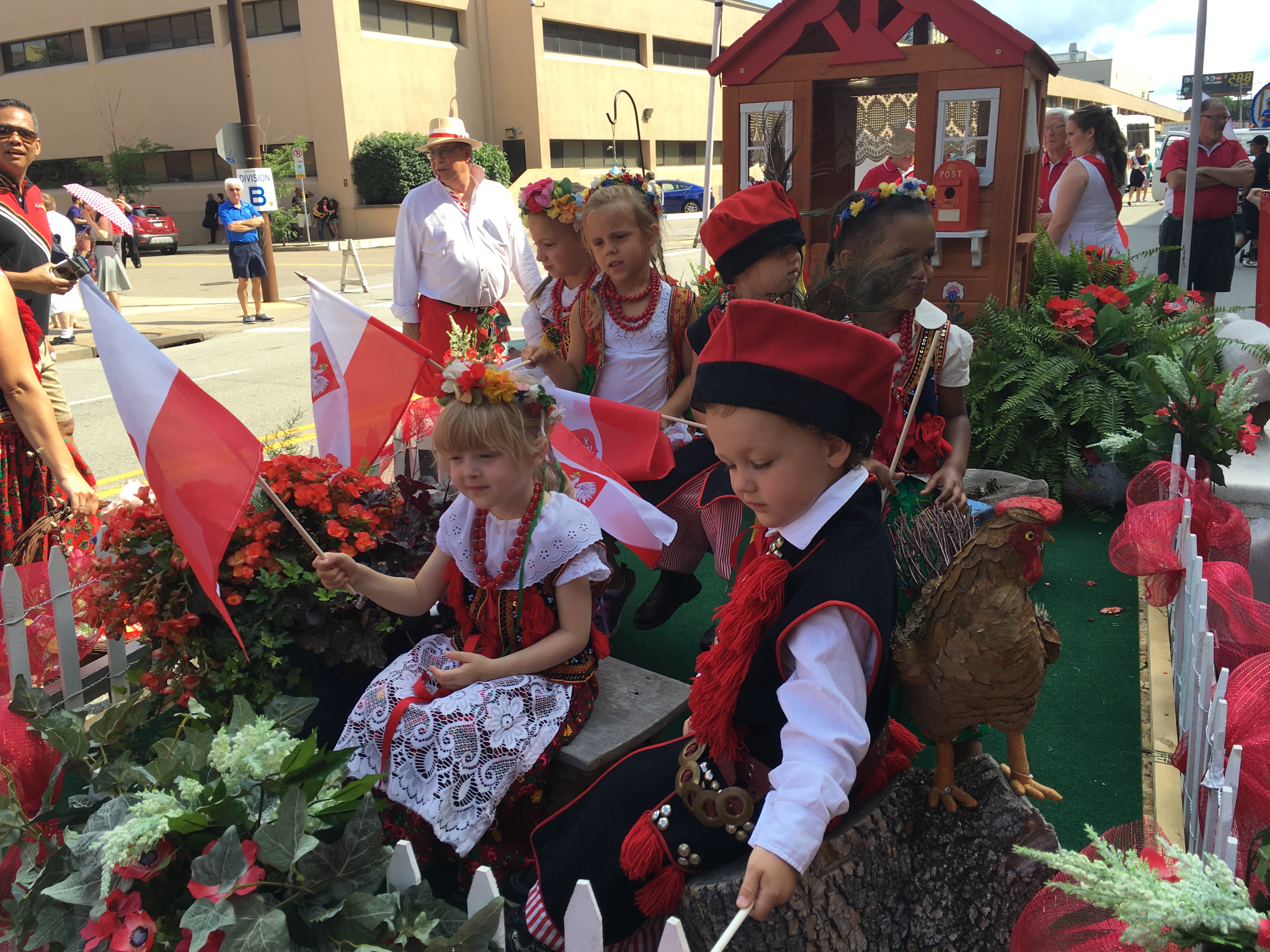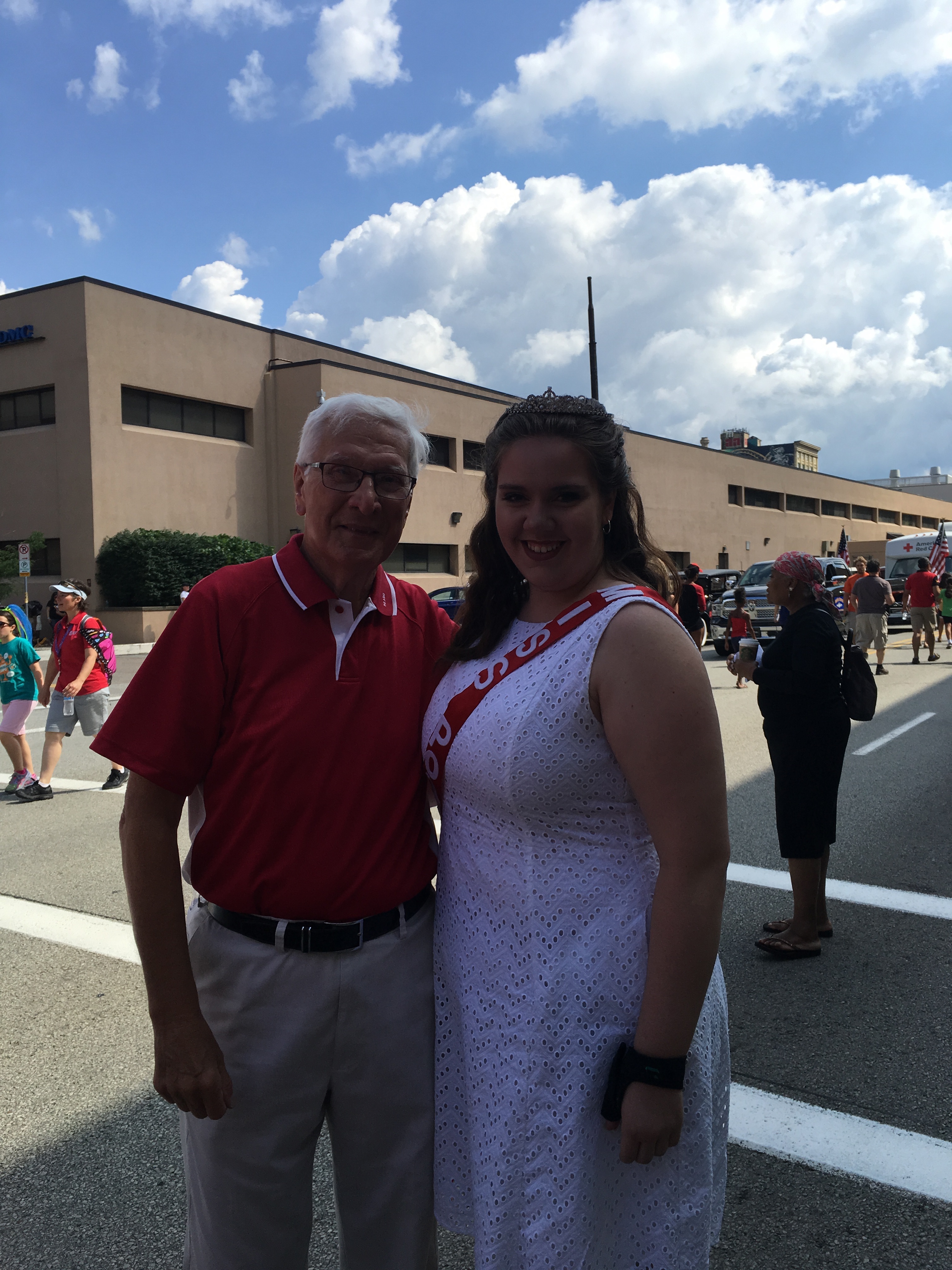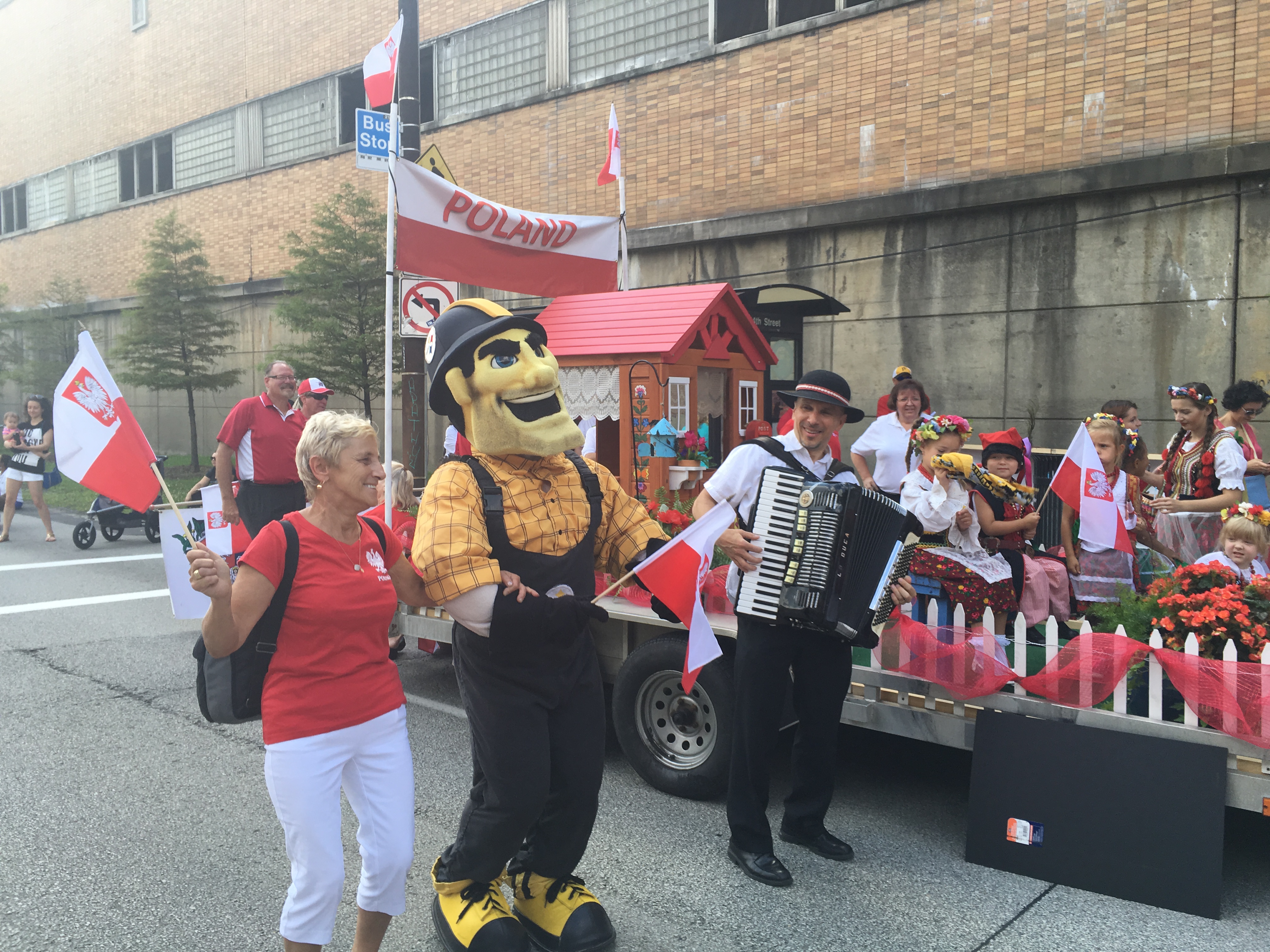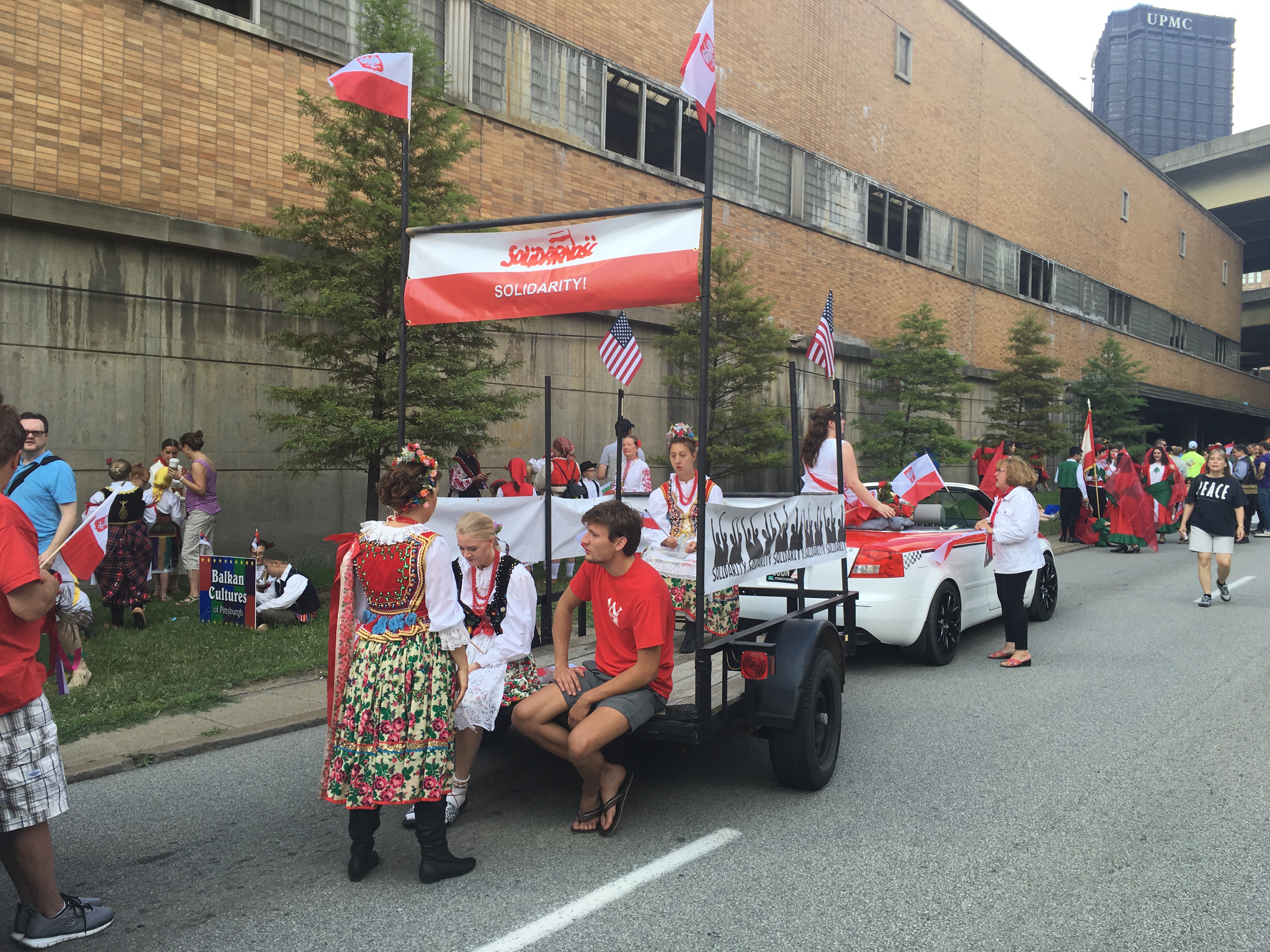 July 7, 2016
The Pittsburgh Chapter has a limited number of copies of Polish Hill Remembered with DVD available for purchase. This definitive study of one of Pittsburgh's former premier ethnic enclaves written by chapter president Mary Lou Ellena with her students from Hampton High School intersperses stories, factoids, recipes, and photos, chronicling the story of Poles in Pittsburgh. Available in limited quantities, the book with shipping and handling is $25. Please make checks or money orders payable to the Kosciuszko Foundation, Pittsburgh Chapter, and send to
September 17, 2019